Politics, Government & Current Affairs
Labour's Jonathan Ashworth and NotoAV the winners from our Leicester South Survey;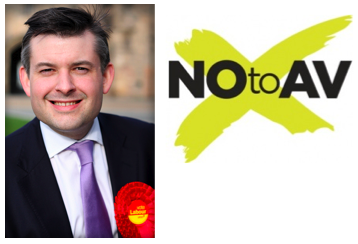 A Survation poll for the Independent on Sunday shows that Labour's Jonathan Ashworth is set for a comfortable victory in this week's Parliamentary by-election in Leicester South. The contest has slipped under the radar somewhat with the national media attention focussed on the AV Referendum and the Scottish Parliament Elections taking place on the same day, as well as the small matter of a royal wedding. Labour are defending the seat after their MP Sir Peter Soulsby stood down to contest the inaugural Mayoral election in Leicester (creating yet another ballot paper) and they have been considered strong favourites from the off.
Here are the headline figures from the poll:
Conservative  19.8% (-1.56)
Labour            60.8% (+15.22)
Lib Dem         14.1% (-12.79)
UKIP                5.0% (+3.47)
Others             0.3%   (N/A)
Key Points;

1) Labour's increase in relation to the 2010 result has largely come at the expense of the Liberal Democrats.
2) The Conservatives appear to be holding on to most of their support from the General Election
3) UKIP have picked up share from 2010. if will be interesting to see whether Nigel Farage's furious campaigning will have a late effect here.
4) We provide AV responses by party affliation. Labour has is clearly split and slightly favours "no"
Leicester South Voters – How will you vote in the AV Referendum?


Survation are applicants to The British Polling Council and strive to abide by their methods. We have full data tables below. If these are difficult to read please email us and we will send you a copy in Excel.


To contact us;
Email researchteam@survation.com for a prompt response to your enquiry and we'll call you right back with the appropriate person.
For an immediate press response  please phone 020 7490 4094 or email press@survation.com out of office hours.
For all media requests, please contact Romilly Dennys or Arpana Ghandi at Media Intelligence Partners on 0203 0088149 or
07786 221309 or email romilly@mippr.co
---
< Back