Blog
83% of Primary School teachers say children come to school hungry
Polling released today on behalf of Chefs in Schools found that 83% of 527 Primary School teachers surveyed said children come to school hungry, with 81% of those teachers saying these numbers have increased in the past 6 months.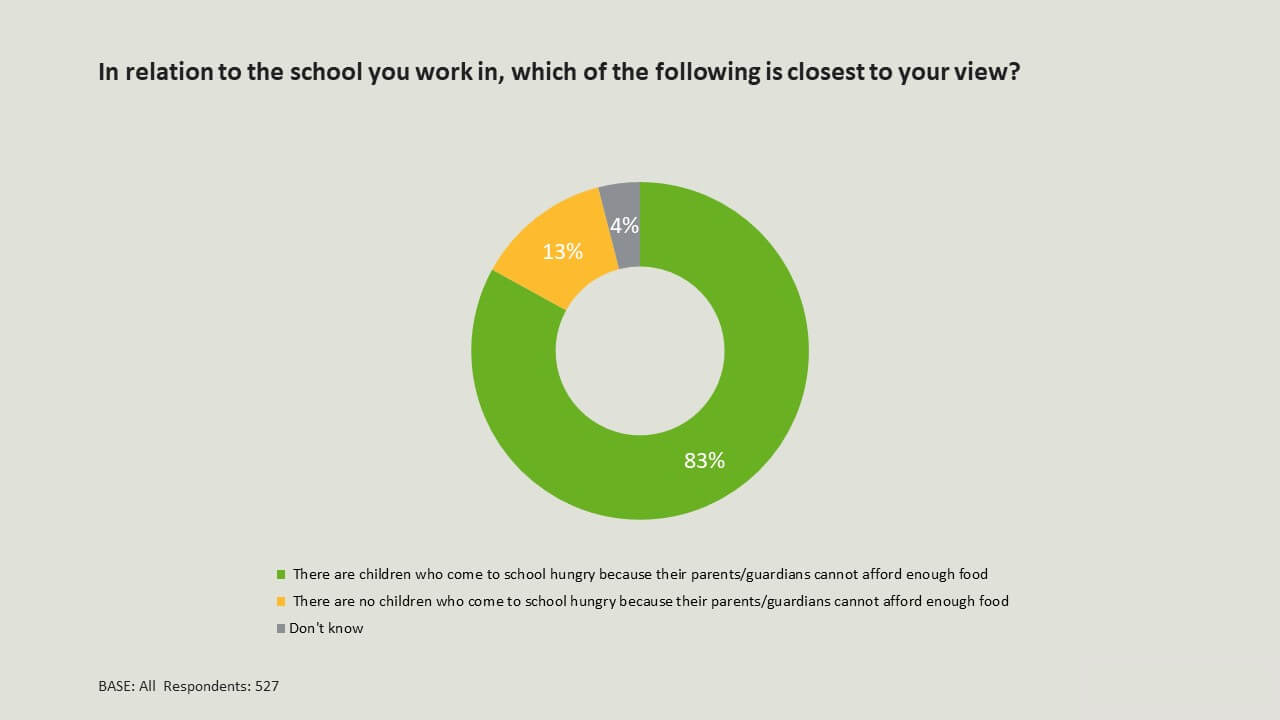 Only families who earn below £7,400 are entitled to free school meals in England, whereas in Scotland and Wales free school meals are being introduced for all children at primary level, while Northern Ireland's eligibility threshold is twice that of England's at £14,000. 
Meanwhile, 85% of teachers surveyed said there are children in their school who are not eligible for free school meals, but would benefit from receiving them. 
69% of those surveyed said that their school was providing advice to parents on where to access food, such as foodbanks, and 46% were offering food parcels. 
Get The Data
The tables for this research can be found here. 
Survation conducted online polling of 527 Primary School Teachers in England on behalf of Chefs in Schools, between the 26th and 27th August 2022. 
________________________________________
Survation. is an MRS company partner, a member of the British Polling Council and abides by their rules. To find out more about Survation's services, and how you can conduct a telephone or online poll for your research needs, please visit our services page.
If you are interested in commissioning research or to learn more about Survation's research capabilities, please contact John Gibb on 020 3818 9661 email researchteam@survation.com or visit our services page.
For press enquiries, please call 0203 818 9661 or email media@survation.com
BPC Statement: All polls are subject to a wide range of potential sources of error. On the basis of the historical record of the polls at recent general elections, there is a 9 in 10 chance that the true value of a party's support lies within 4 points of the estimates provided by this poll, and a 2 in 3 chance that they lie within 2 points.
---
< Back