Charities & Campaign Groups
A majority of Conservative councillors in areas of England with a PEDL licence think fracking companies should be required to submit a planning application and final consent should come from the local authority.
A recent poll of Conservative councillors in England representing areas with a PEDL licence (Petroleum Exploration and Development Licence) on behalf of Friends of the Earth and the Campaign to Protect Rural England has found that Conservative councillors want more power over the planning decisions for hydraulic fracturing ('fracking') in their local area.
Four fifths (80%) of those surveyed think fracking companies should be required to submit a planning application in order to undertake exploratory drilling for shale oil or gas in their area. Ministers had recently started a consultation on whether this exploratory drilling should be treated as a 'permitted development' and thus not requiring planning permission. Planning permission would still be required for the actual 'fracking' process.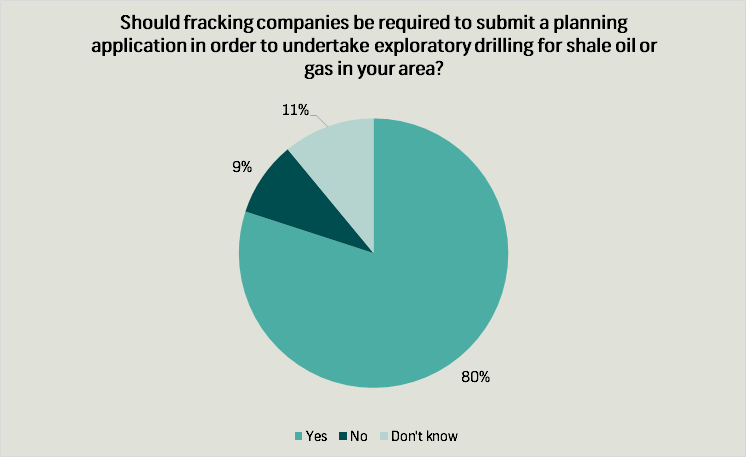 When asked who should grant final planning consent for shale production projects, 65% of the councillors polled said it should be the local authority. Comparatively 20% said it should be the central government, with a further 9% saying 'other' and the rest replying don't know. Shortly before parliamentary recess the Government granted a fracking permit to the shale gas firm Cuadrilla to start fracking in Lancashire. In 2015 Lancashire County Council had voted to turn down the planning application for the site but this was later overturned by the then communities secretary Sajid Javid.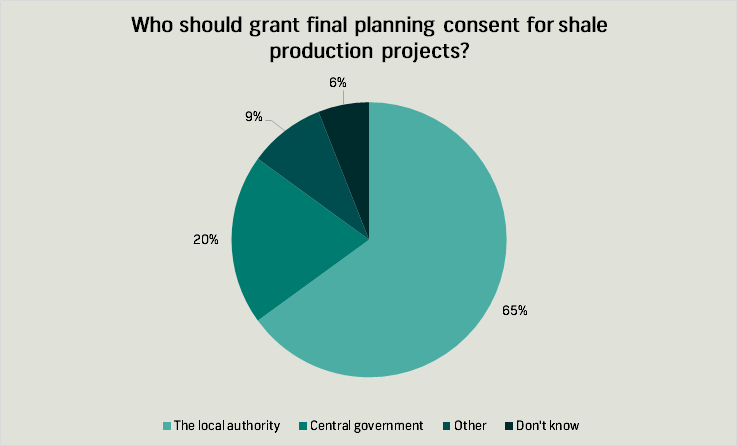 Survation polled 507 Conservative councillors in areas of England with PEDL licences over the phone between 23rd and 26th July 2018. Full tables are available here.
More information on how we poll councillors is available here. If you are interested in commissioning a poll of councillors then please contact Harry Mason or John Gibb to discuss your requirements on 020 38189661 or email researchteam@survation.com.
Survation is a member of the British Polling Council and abides by its rules.
To find out more about Survation's services, and how you can conduct a telephone or online poll for your research needs, please visit our services page.
You can sign up other email addresses or colleagues to our press release list here.
Follow Survation on Twitter: @Survation – Our Main Account
---
< Back