Blog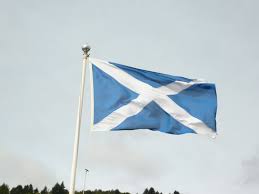 A New Hadrian's Wall? Immigration and the Independence Debate
However they're intending to vote in the referendum on independence, a majority of Scottish people think immigration levels should be cut (62% of 'Yes' voters and 66% of 'No' voters) according to the latest release of Survation's research for the Scottish Daily Mail.
Indeed, while the focus of political leaders has been around the issues of currency and the EU recently, our poll suggests that immigration could be more important to people's decision on the referendum than either of these.
Only 3% of 'Yes' voters said that President of the European Commission Barroso's comment that it would be extremely difficult for Scotland to join the EU made them more likely to vote 'No'. The same low number (3%) said the Osborne-Balls-Alexander ruling out the proposal of a currency union between an independent Scotland and the remainder of the UK made them more likely to vote 'No'. In contrast, 21% of 'Yes' voters said the Scottish Government's proposal to increase immigration made them more likely to vote 'No'.
Pro-independence Scots are even keen to keep out their neighbours to the south, with those planning to vote 'Yes' to an independent Scotland not deterred by the prospect of border controls with England and Northern Ireland. Only 3% say this would make them more likely to vote 'No', while for 41%, the potential of a reinforced Hadrian's Wall would in fact motivate them even more to say 'Yes'.
For full data tables on this poll, see here.
By Katy Owen, Research Manager
---
< Back