Blog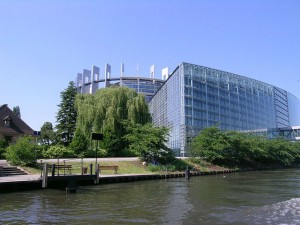 An Updated look at European Parliament Voting Intention – Labour maintain their polling lead in 2013
Survation conducted a poll for The Daily Star with fieldwork 21st-22nd of November who have published the Westminster voting intention aspect of that work today. As part of the requirements of our membership of the British Polling Council we are providing the data tables for the voting intention aspect of the survey.
What may be interesting is that as part of this poll, we also updated European Parliament election voting intention which had a separate likelihood to vote adjustment. This will likely be the last published UK EP election poll of 2013.
There have been strangely few EP election polls this year – despite huge interest in the results, usually with a media focus on UKIP "likely topping the poll".  Polling so far does not show UKIP yet poised to win at this stage (we believe the ComRes/Open Europe figures  showing UKIP 4% ahead of Labour in May was due to something like a poll scripting error).
Our latest figures are as follows:
CON 24% LAB 32% LD 8% UKIP 25% GRE 6% Others 6%
These figures are not strictly comparable to our previous EP election poll as it did not include a separate likelihood to vote turnout weight.
Data tables for the voting intention part of this poll can be viewed here:
We hope you are having a Happy Christmas period and we look forward to what should be a very exciting political 2014.
All the best,
Damian Lyons Lowe.
Chief Exec, Survation.
---
< Back