Blog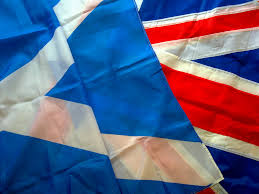 As the gap closes between the Yes and No campaigns, who do Scots trust with Scotland's future?
Survation's most recent polling on the Scottish independence referendum shows the No campaign's lead narrowing to the smallest margin seen so far in our polls, with 44% of respondents saying they will vote No to independence, and 39% saying they will vote 'Yes.'
With three months to go until the referendum, the campaigns and political parties on both sides of the border are setting out their positions on Scotland's political future. Today, the SNP have unveiled a temporary constitution for an independent Scotland, and the pro-Union parties have jointly pledged to include commitments to further devolution to Holyrood in their 2015 manifestos.
Our June Scottish omnibus poll provides some further insights into the attitudes of Scottish voters on where they want political power to reside, with clear support for Holyrood over Westminster when it comes to who Scots trust. On behalf of Better Nation, we asked our respondents who they trusted more to make decisions in the best interests of Scotland – Holyrood or Westminster?
While an unsurprising 90% of those who intend to vote Yes to independence said they trust Holyrood more, only 38% of those who intend to vote No expressed greater trust in Westminster with 23% of the No voters saying they trusted Holyrood more than Westminster.
.
Politically, the only group that trusted Westminster more than Holyrood were Conservative voters: 58% of those who voted Conservative in the 2011 Holyrood election trusted Westminster over Holyrood. Both Labour and Liberal Democrat voters in Scotland showed more trust in Holyrood.
Our poll also found that:
Scottish men are far more likely to trust Holyrood than Scottish women (61% compared to 44%), but trust in Westminster is low for both genders (17% for men, 18% for women) with women more likely to say they don't know.

Trust in both institutions is lowest among those aged 16 – 24: 37% of this age group chose Holyrood, and 10% chose Westminster, with a majority – 54% – saying they did not know who they trusted the most.
Survation polled 1,004 residents of Scotland aged 16 and over between 6th and 10th June 2014. Tables can be found here. The full voting intention tables for the poll can be found here.
– By Nicholas Barker 
---
< Back