Consumer, Media & Technology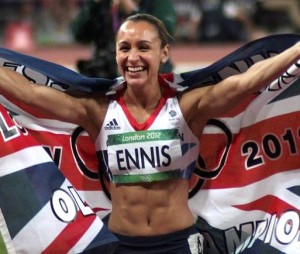 BBC Sports Personality Of The Year 2012 – A Competitive Peleton
After a very special year for British sport, predicting the winner of this year's BBC Sports Personality of the Year is not a straightforward matter.
On Friday, we asked a demographically representative group of 1003 members of the public how likely it was that they would watch the show tonight, and then asked those who stated "Very likely" and "Quite Likely" whom they would like to win. Among these two groups (449 of 1003) the answers were as follows:
| | |
| --- | --- |
| Contestant / Description | % |
| Jessica Ennis- Winner of the Olympic gold medal in the heptathalon | 21 |
| Bradley Wiggins- Winner of the Tour de France and his fourth gold medal at the Olympics | 19 |
| Mo Farah- Winner of the 5,000m and 10,000m at the Olympic games | 14 |
| Andy Murray- US Open winner and Olympic gold medallist | 12 |
| Ellie Simmonds- Winner of two Paralympic golds in swimming | 9 |
| Chris Hoy- Set a new British record for winning six Olympic golds | 9 |
| Nicola Adams- The first woman to win an Olympic boxing title | 5 |
| David Weir- Winner of four gold medals in athletics at the Paralympic games | 4 |
| Ben Ainslie- Winner of his fourth straight gold medal at the Olympics | 4 |
| Katherine Grainger- Winner of an Olympic gold medal in rowing | 1 |
| Rory McIlroy- Winner of an eight-shot victory at the US PGA Championship | 1 |
| Sarah Storey- Winner of four cycling titles at the Paralympic games | 1 |
However, when isolating those who said they were "very likely" to watch the show, the top 4 changed at the top, with Bradley Wiggins in first position with 26% from Jessica Ennis with 18% , Mo Farah with 14% and Andy Murray with 13%.
Further complicating predicting tonight's show is that the voting format has changed. In previous years, voting lines were open throughout the show during the contestant's video items. This year, in an (naive) effort to be fair, voting lines will only be open after all the contestant video has been shown. As we know from years of television voting shows such as The X Factor, statistically, a "late draw" makes a contestant perform better in the vote.  A contestant on in the first part of the show can typically be "forgotten" and compounding that, some viewers may not tune in until later in the show, a contestant has the best chance of being seen by the most potential voters the closer he or she is to the 'phone lines opening for voting.
So in summary, watch out tonight for the order the contestant appear. A favourite in an earlier slot may suffer and of course a favourite appearing in a late position near to voting lines opening may well take the crown this year.
---
< Back