Consumer, Media & Technology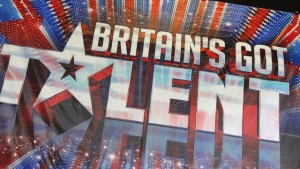 Britain's Got Talent – Man or Beast? – Survation Correctly Predicted Final Results
Survation correctly predicted the outcome of Saturday night's final of Britain's Got Talent, with our poll suggesting that dog act Ashleigh and Pudsey would come out on top, rather than the bookies favourite, opera duo Jonathan and Charlotte. We also accurately predicted that The Loveable Rogues would come in third place.
The margin of error for a poll of this size is +/- 4% (meaning we can be 95% confident that contestant popularity over the fieldwork times – May 8-12th is no more incorrect for each contestant than 4%).  Actual future results may vary due to important factors such as performance on the night, the running order and the existence of a "to be announced" wildcard entrant from the previous semi finals.
Results are as follows;
Fieldwork Dates: 8th – 12th of May
Survation interviewed 507 respondents online.
Data were weighted by age, gender, region and likelihood to vote.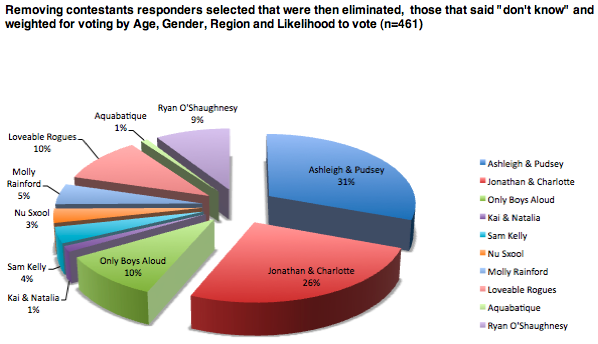 Current Order Of Popularity (Pre -Finals Show)
1)Ashleigh & Pudsey
2)Jonathan & Charlotte
3)Loveable Rogues
4)Only Boys Aloud
5)Ryan O'Shaughnesy
6)Molly Rainford
7)Sam Kelly
8)Nu Sxool
9)Kai & Natalia
10Aquabatique
Thank you for your participation.
Would you like to be paid to take surveys? We're different to other Survey panels as we allow you to withdraw your earnings in cash through Paypal when your account reaches around only £10 (v.s. the standard £50)
Full data tables for this survey can be viewed here;
---
< Back