Charities & Campaign Groups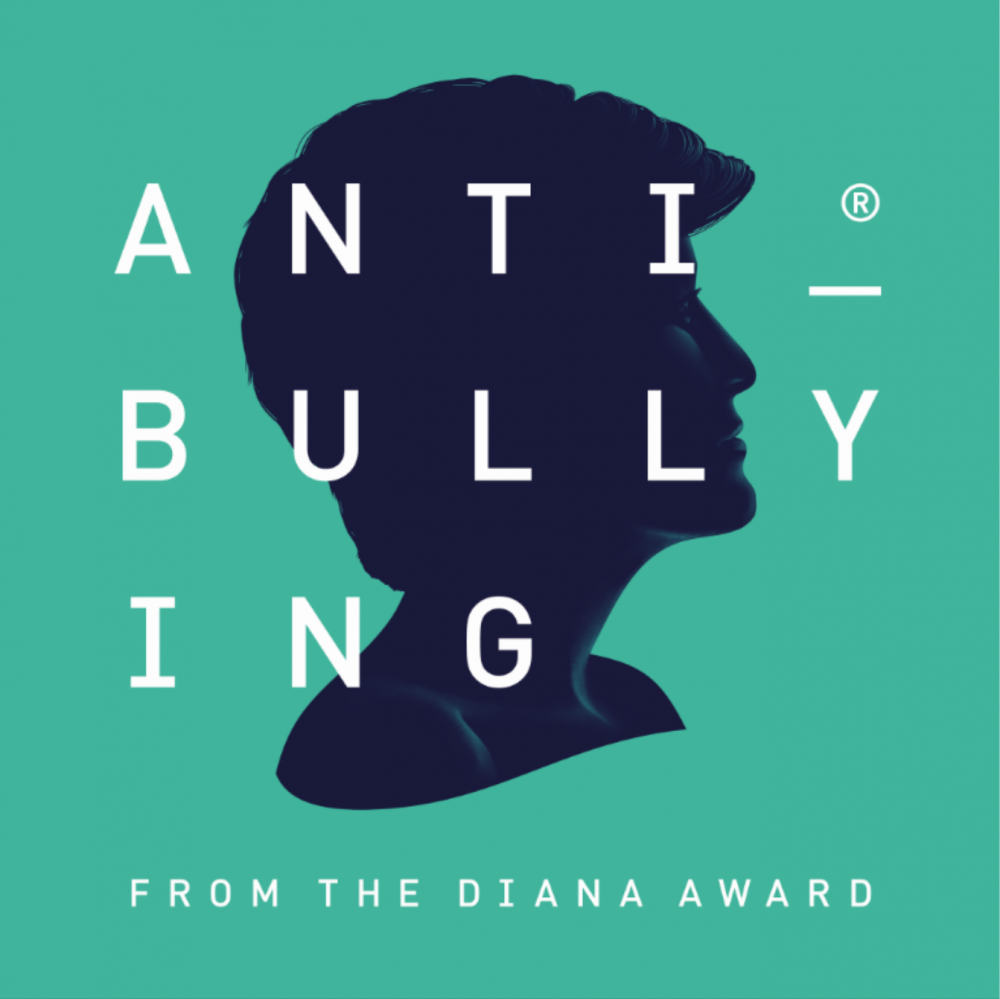 Bullying Affects More Than Half of UK Children
A poll for LBC and the Diana Award
Key findings
57% of UK children aged 11-16 said they had been bullied at some point in their lives, against 39% who said they had never experienced bullying

Of those who had been bullied, 82% had experienced verbal bullying; 68% had experienced indirect bullying (being ignored or having rumours started about them) and 64% had experienced social exclusion bullying

When asked how bullying had affected them, 77% said it had made them feel anxious and 60% said it had made them feel depressed
Last week Survation polled 1,020 UK children, aged 11-16, on their experiences of bullying. This poll was conducted on behalf of LBC and the Diana Award Anti-Bullying Campaign. It is being discussed on LBC radio throughout this week (4th-8th September 2017). Full tables here.
We asked respondents if they had been bullied at some point in their lives, or if they had never experienced it. Well over half, 57%, said they had been bullied, with 39% saying they had never been bullied, and 4% choosing "prefer not to say".

These percentages were fairly constant throughout the demographic categories of sex, age, region and type of school, suggesting children from every background are equally likely to experience bullying.
Types of bullying
We asked those who said they had been bullied what form it had taken. By far the most commonly experienced type was verbal bullying: 82% said they had been bullied in this way.
Second was "indirect" bullying, such as the spreading of malicious rumours, which 68% had experienced. A similar proportion, 64%, had experienced "social exclusion" bullying, such as being left out of group activities. Over half, 55%, had been physically bullied.
Boys and girls had different experiences of bullying. Boys were far more likely to have been physically bullied, with 65% of boys experiencing this, against 44% of girls. But girls were much more likely to have been cyber bullied, with 44% experiencing this, against only 26% of boys.
Effects of bullying
We asked respondents who had been bullied how it affected them. One in ten said it led them to run away from home, 12% said they developed an eating disorder, 15% said they self-harmed and 16% reported having suicidal thoughts.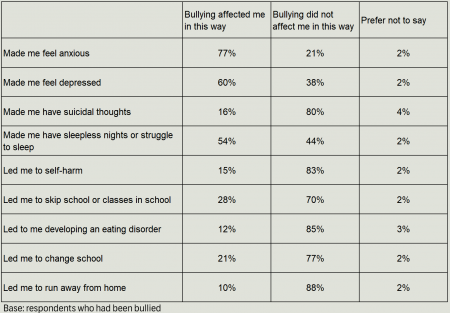 A final question from our poll, and one which could cause concern in schools across the country, asked if respondents felt they could tell an adult or teacher at school if they were being bullied. While a high proportion, 67%, said they felt they could, 16% said they could not, and a further 16% were unsure.
---
< Back