Blog
Conservative lead jumps to 11 points
Survation's latest political polling of 2019 adults in the UK, sees the Conservatives increase its lead over Labour to 11 points, up from 6 points two weeks ago.
The Conservatives are now on 43%, up two points, and Labour down three points on 32%.
On party leader ratings, Boris Johnson and Keir Starmer's net ratings are both down in the past fortnight, Johnson on -3%, down 3 points, and Keir Starmer on -11%, down 2 points on a fortnight ago.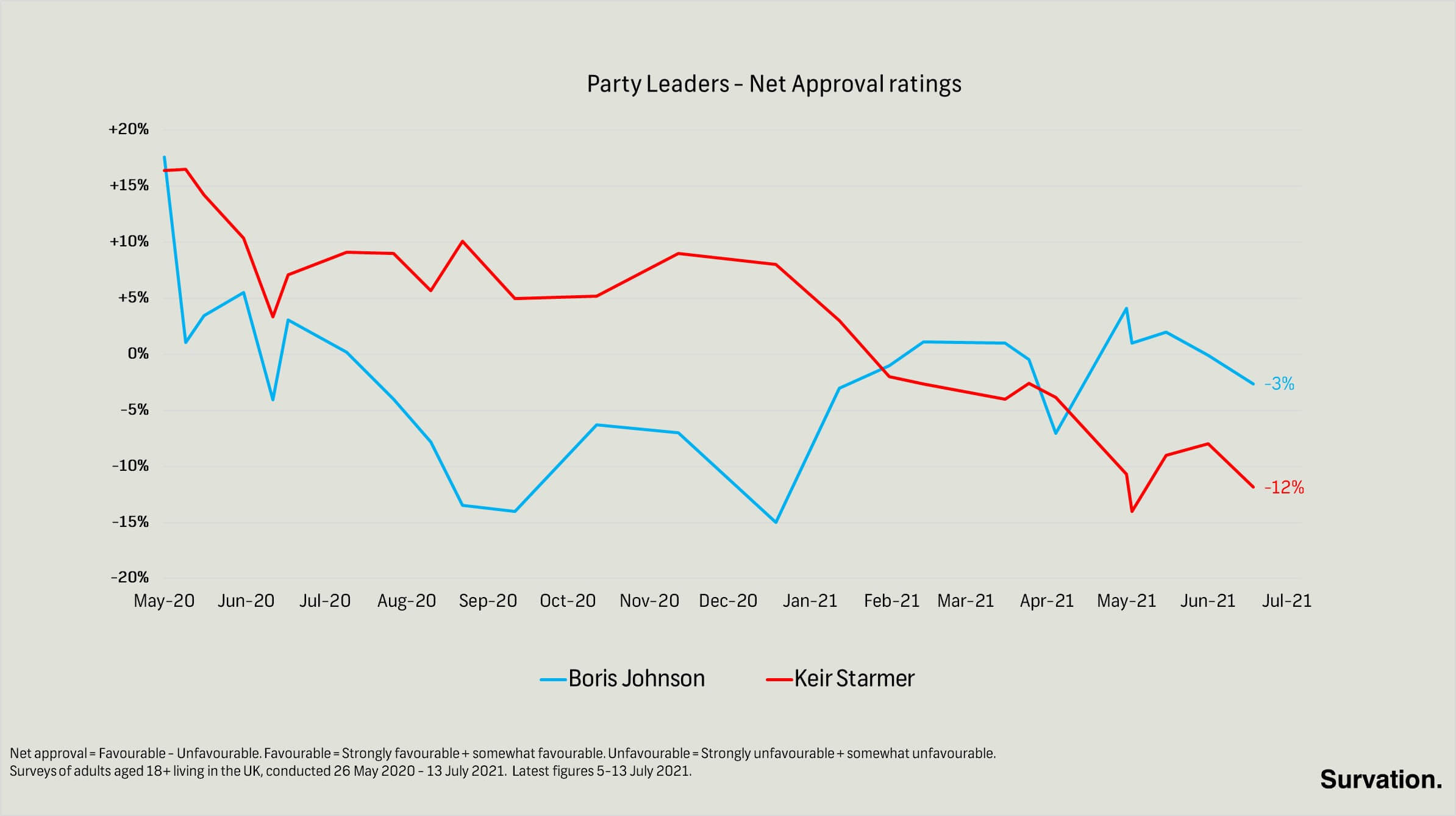 The Conservatives have a net rating of -3%, which is down 1 point on two weeks ago, while Labour is down 6 points to -10%.
There is no change from two weeks ago on who the public think would make the best prime minister, with Boris Johnson still leading Keir Starmer by 45% to 28%.
There is also little change in public attitudes towards the government's performance, with the government on -3% net, down 1 point from two weeks ago.
Fieldwork 5th to 13th July, online interview, 2119 adults in UK aged 18 plus.
Data tables:
---
< Back