Blog
Conservatives and Labour remain neck and neck in latest Survation voting intention
State of the parties (change vs 7th September)
Results taken from Survation's weekly Omnibus
Conservatives 40% (+2), Labour 39% (+2), Lib Dem 7% (-3), UKIP 6% (+2), SNP 4% (NC), Others 5% (-3)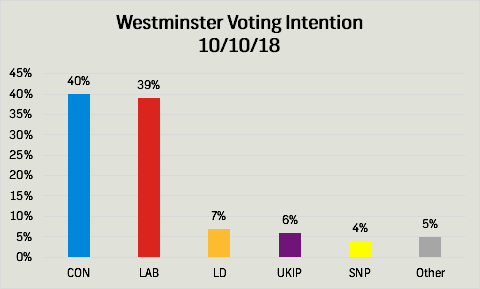 The Conservatives and Labour remain in a virtual tie in Survation's latest poll of voting intention. Both parties have picked up two percentage points since September, to leave the Conservatives on 40 percent and Labour just behind on 39 percent.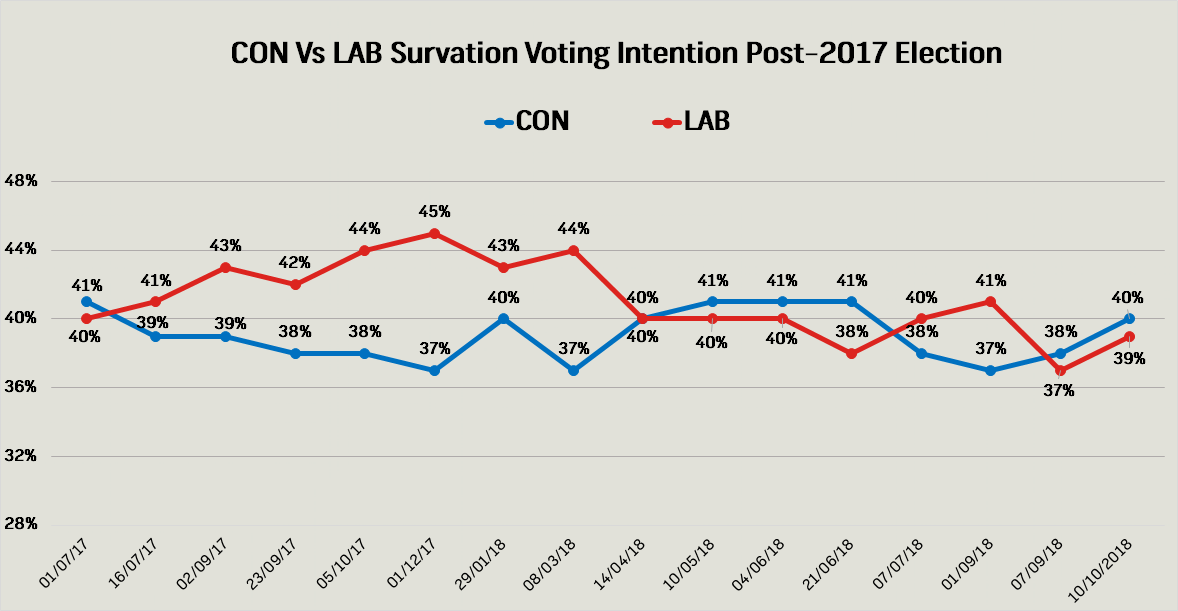 Survation polled 1009 people aged 18+ in the UK. Fieldwork was conducted online on the 10th October 2018. Data tables and methodology are available here.
Survation is a member of the British Polling Council and abides by its rules.
Survation's full omnibus solutions include:
GB & UK Omnibus, International Omnibus, Business Omnibus, London Omnibus, Scotland Omnibus, Telephone Omnibus (CATI), Parent and Children Omnibus.
Contact Harry Mason on 020 3818 9662 or John Gibb on 020 38189661 or email researchteam@survation.com
Would you like to have your own views represented in Survation's research work?
Survation's paid consumer opinion panel is now live.
Simply go to: https://panel.survation.com/ – register (1 minute) and we'll credit your account with 50 points for simply confirming your email and allocate 100 points for taking a very short survey. Points convert to cash which can be withdrawn each time you reach the equivalent of £50.
---
< Back