Politics, Government & Current Affairs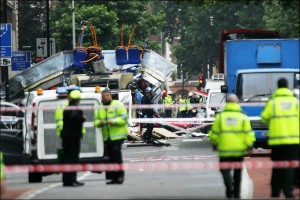 Counter-terrorism & Government Cuts – Survation for The Sun On Sunday
Labour Maintain a Significant Lead Over The Conservatives, Who Remain In The Doldrums Tempered By Strong UKIP Support.
Headline Voting Intention (changes since May 25th)
Conservative: 25% (+1) Labour: 36% (+1) Liberal Democrat: 10% (nc) UKIP: 20% (-2) Others: 10% (+1)
Almost a quarter (24%) of Conservative 2010 voters are now planning to vote UKIP. Only 58% still definitely intend to vote Conservative, compared to 77% of Labour 2010 voters still planning to vote Labour.
Amongst older voters (aged 55+), support for UKIP is at 25%.
Counter Terrorism – Post Woolwich, What Confidence Do The Public Have In The Authorities And Our Leaders?
We followed-up on the public's views on the issues around domestic terrorism, the perceived risk and the actions of the authorities.
Government Spending Cuts to Begin In Earnest
Finally , as George Osborne announced plans to make an additional £11.5bn of cuts in government spending, and with ministers apparently negotiating for their departments, we asked the public their views as to whether further cuts were desired and their preference for where they should fall.
Full tables can be viewed here:
David Wooding, Associate Political Editor of The Sun provides an overview of the results here: and graphically for today's paper here:
---
< Back