Blog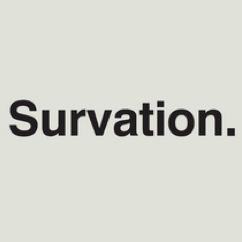 We are hiring – Data Analyst, Survation Data Services
Job Title: Data Analyst.
Job Description: Working within Survation's data services team and in collaboration with Royal Holloway, University of London, as part of our research partnership, the successful candidate would be an integral part of Survation's data services offering.
Salary: Competitive – dependent on experience.
Working pattern: The position is full time. Hours would be 9am-5pm as standard, however evening and weekend work is involved with appropriate TOIL or compensation.
Useful Skills & attributes:
Academic degree (ideally postgraduate) with strong element of statistics/quantitative research
Demonstrable knowledge of and experience working in statistical/programming languages (ideally R)
Understand data collection and survey research methods
Knowledge of demographic data available about the population of the UK and beyond
Knowledge of different sampling strategies and when/why they are used
Knowledge of different weighting techniques, and ability to implement them (eg in R)
Data visualisation skills (eg. Shiny dashboard, etc)
Interest in using data to answer questions
Interest in finding new and innovative ways to use data
Ability to convey complex statistical ideas with clarity to specialist and non-specialist audiences
Ability to balance multiple projects at different times
Ability to work to tight deadlines
Collaborative working style
Application Procedure
Please send a CV and brief cover letter to Dr. Isabel Taylor; Isabel.taylor@survation.com as well as to careers@survation.com
The Application deadline is March 12th, 2019, however we are interviewing applicants for immediate start, and may close the position early if a suitable applicant is found.
Survation is an equal opportunities employer. Read our policy here.
---
< Back