Politics, Government & Current Affairs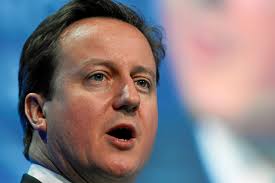 David Cameron Goes To Frankfurt – Survation Had The Public's First Reaction (Mail On Sunday);
You can now download our cross tabbed data on the European Summit and Britain's place in Europe for The Mail On Sunday here;
This is an interesting poll as it is the only survey of any polling company that we know of that had fieldwork in the immediate aftermath of the news following David Cameron's return from the European summit negotiations and the public's views on the Euro Zone.
Fieldwork was conducted between the evening of Friday December 9th and the day and evening of Saturday December 10th. A tight time schedule to collect and weight.
Voting intention is also interesting, showing Labour neck and neck with the Conservatives on 35%, The Liberal Democrats on 14% and UKIP on 9% – perhaps reflecting a more Euro sceptic public mood following the summit.
62% of people believed David Cameron was right to exercise his veto.
The poll discovered that 66% of people want a referendum on EU membership.
48% of people think the EU is destined to break up.
Only 19% of those interviewed believe the Euro currency will survive the current crisis.
On the issue of public trust concerning the European Union, David Cameron appeared the most trustworthy (38%) of the three main party leaders, 19% believed that Ed Miliband was the most trustworthy, with just 7% choosing Nick Clegg.
44% of people believe disagreements over Europe could lead to the breakdown of the coalition.
---
< Back