Blog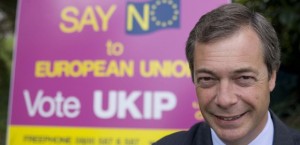 Election Predictions and the UKIP Threat
Taking the figures from Survation's latest poll for the Mail on Sunday, with Labour on 38%, Conservatives 29%, UKIP 16% and Liberal Democrats 11%, results in a prediction of a clear Labour majority of 94 at the next election. Using a uniform four party swing calculation, Labour are predicted to gain 114 seats, taking them to a total of 372. The Conservatives will drop 85 seats to 221, whilst the Liberal Democrats will lose 26 seats to both Labour and Conservatives, leaving them with 31.
Although polling 5% higher than the Liberal Democrats, UKIP are still not forecast to win any seats under the First Past the Post electoral system, as their vote is currently too evenly distributed across the country, though it may well be that the uniform swing model does not accurately reflect their chances (similarly it may well under-represent the number of Liberal Democrat seats as they tend to over-perform in their incumbent areas relative to the rest of the country). On the other hand, the UKIP vote is due to cost the Conservatives dearly. 40 of the seats that the Conservatives are due to lose to Labour (and 1 to Local Health Concern) would have been held had UKIP's vote share not surged from it's 2010 level. Similarly 10 seats that the Conservatives would have gained from the Liberal Democrats are predicted to stay yellow in 2015 due to UKIP's surge stealing votes from the Conservatives (UKIP also takes votes from the LibDems and, to a lesser extent from Labour, but from the Conservatives most of all). In total then, 51 of the 85 net seats lost by the Conservatives in 2015 will be directly attributable to UKIP, turning a squeaking Labour majority of 10 into a comfortable one of 94.
On the other hand, UKIP are forecast to do well out of the 2014 European Parliament elections, coming third with 22% of the vote and 16 MEPs, within reach of the Conservatives on 24% and 17 MEPs, whilst Labour is predicted to take the most with 31% and 23 MEPs. The Lib Dems should pick up 8 MEPs, Greens 3, SNP 2 and Plaid Cymru 1, whilst the BNP are predicted to lose both of their current MEPs. The degree to which UKIP can match this forecast in 2014 will be a good indication of how much their currently impressive polling is likely to hold up in the General Election come 2015. If it does, then that could be very bad news indeed for David Cameron and the Conservative Party.
For full data tables please click here.
— By Patrick Briône, Director of Research
With thanks to Professor John Curtice, President of the British Polling Council, for seat analysis.
---
< Back