Charities & Campaign Groups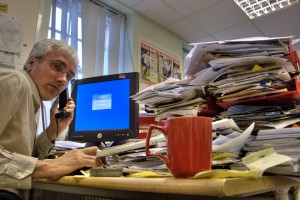 8 million workers in the UK demand protection from bad employers

A poll by Survation for the Unions21 Fair Work Commission has revealed that 72% of British workers feel that employers have more power than employees, with average employees feeling that employers have more than twice as much power in the workplace as they do. Full data tables are available here.
The poll also highlighted significant concern among employees that this unequal power relationship is being abused by their employers; when asked what they considered the top issue that unions need to concentrate on improving, "Protection from bad employers" was rated top, listed by 27% of employees; equivalent to 8 million of the UK workforce.
The main causes of this imbalance seem to be a rise in part-time over full-time work and lack of job security due to high unemployment, both of which give employers leverage to exploit their workers. "Job security" was rated the second most important issue for unions to address, by 26% of respondents, with pay issues close behind on 24.6%. Meanwhile 16%
of part-time workers said that they felt employees had "no power" at all in the workplace compared to 10% among full-time workers.
Changing work patterns during the recession mean more people are in part-time work. Around 865,000 more people are out of work than before the banking crisis began in 2007. The number of people in full-time jobs has fallen by 399,000, while the number in part-time employment has increased by 713,000. A quarter of those in part-time roles saying they want to work longer each week, official figures show. Over half of all respondents, 56%, feel that issues of unfairness were more often avoided than acknowledged and resolved in their workplace.
Commenting on the data Dan Whittle, Director of Unions21 said: ""These figures suggest that the rise of part-time and insecure work is breeding a feeling of powerlessness among working people. As part of our Fair Work Commission we'll be looking at ways to right the power imbalance. Exploitation is more likely if Britain doesn't sort out this power problem."
"What's very worrying is that more than 1 in 10 don't feel they have any power at all."
"Most working people think issues of unfairness aren't being acknowledged and resolved in their workplace. This should concern business: unfair treatment breeds disengagement and poor productivity, putting the recovery at risk. Employees should feel empowered to raise and resolve unfairness – in too many workplaces that's not happening. It's a case of fairness forgotten in UK Plc."
Commenting on the polling Sue Ferns, Chair of Unions21 said: "The majority of part-time workers are women, who often feel undervalued at all levels of the labour market. Unions know only too well that despite protection in law, in practice women
working part-time continue to be less favourably treated at work. Many are working well below their potential and still face outdated attitudes that hold back their career development."
Damian Lyons Lowe, Chief Executive of Survation who conducted the poll said "in a time of economic uncertainty a clear 72% of full time and 77% of part-time employees in this survey (and therefore most of the UK's workforce) indicate they feel their employers hold the balance of power in their workplace. In addition, relating to what unions should focus on improving for their members, "protection from bad employers" and "job security" were ranked higher than pay – with the difference being even more noticeable for those working part-time – indicating the UK's workforce is under some considerable strain."
---
< Back