Politics, Government & Current Affairs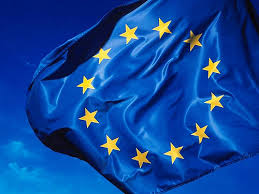 Europe poll for Sky News demonstrates popular dissatisfaction with status quo
Survation's poll for Sky News in early June has shown how opinions on the UK's membership of the EU are subject to change: 61% of 'OUT' voters would reconsider if certain key policy areas were renegotiated, while 80% of current 'IN' voters would consider leaving if further EU integration were forced on the UK.
The most obvious result is that people are generally hoping to see a reassessment of the UK's place in the EU. A clear majority of all respondents support a renegotiation of UK membership: only 10% of 'OUT' voters and 16% of 'IN' voters do not want to see any form of renegotiation. The power to control immigration tops the list of policy areas that voters would like to see returned to the UK. However, other concerns include policing and criminal justice powers, employment law, regional policy, and the common agricultural and fisheries policies, with over a third of all respondents in favour of returning powers to the UK in these areas.
Meanwhile, the figures also indicate that people are generally against the prospect of a stronger federal union, particularly in the areas of finance, defence, and foreign policy. 49% of 'IN' voters would reconsider their vote if all EU countries had to adopt the Euro, while 44% would reconsider if all EU countries had to have their national budget approved by an EU body. 35% would reconsider if a single European Defence Ministry held centralised control over the armed forces of its member states, and 30% would reconsider if the EU were given primary responsibility for conducting foreign relations on behalf of its member states.
Given the current circumstances, voters' verdict on how EU membership affects the UK varies by issue area. The general consensus is that EU membership harms the UK on immigration and freedom of movement, with 58% of respondents believing it harms or strongly harms the UK. The response varies according to voting intention: 92% of potential UKIP voters believe EU membership to be harmful, with 68% of Conservatives agreeing, while 43% of Labour voters and 40% of Liberal Democrat voters agree.
On the other hand, the majority of respondents believed EU membership to be beneficial to the UK on peace and national security. Potential UKIP voters are the only group of whom the majority disagree, and as many as 19% of would-be UKIP voters do believe that being part of the EU benefits the UK on peace and national security. A smaller minority of around 38% of all voters believe that EU membership benefits the UK on the protection of human rights and on economic growth. This would suggest that there is still some appreciation of EU ideals on international cooperation and trade, despite general dissatisfaction with the restrictions imposed by EU membership.
Full data tables and methodology details for this poll can be found here.
– Report by Jennifer Bottomley
---
< Back