Charities & Campaign Groups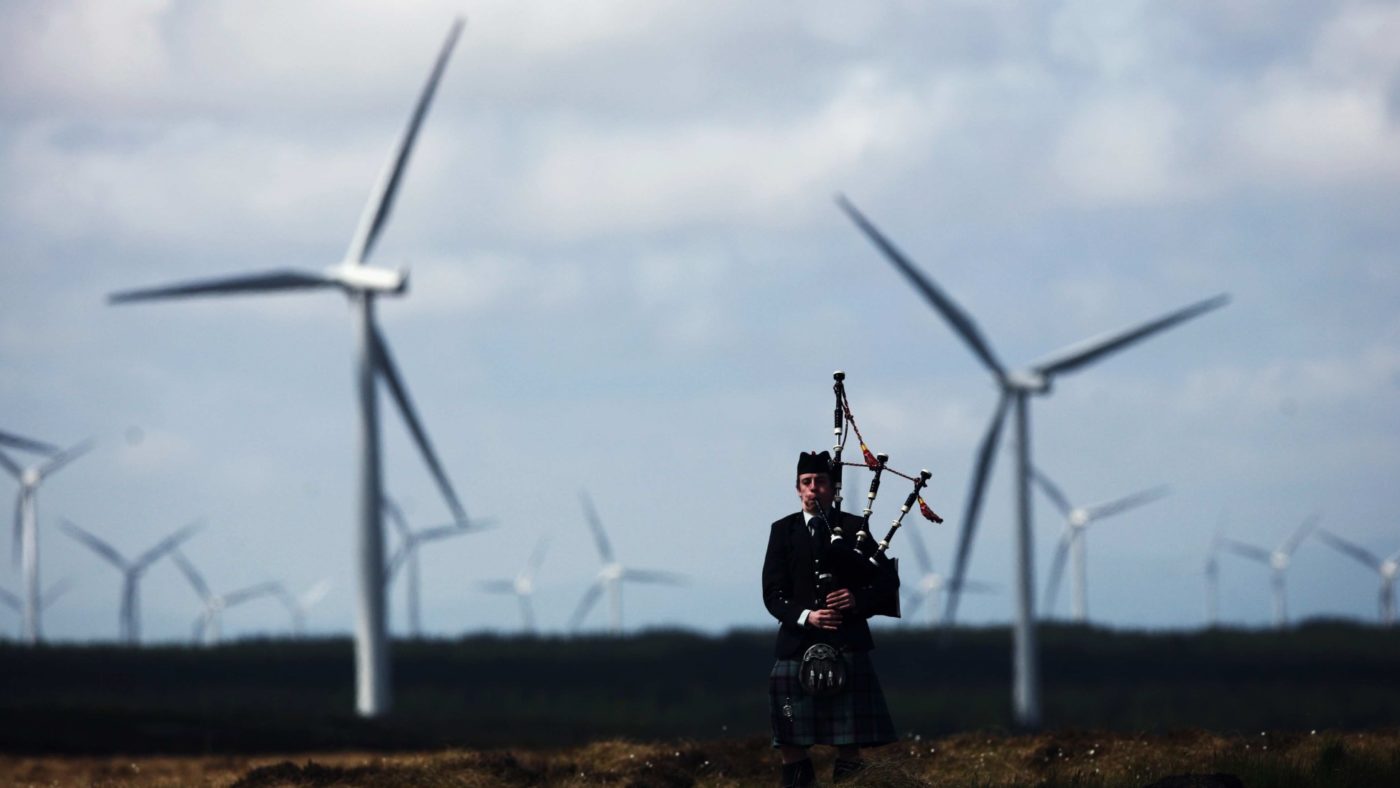 Four in five Scots want continued investment in renewable energy
Renewable energy is by far the most favoured energy source among Scots, according to a Survation poll on behalf of Scottish Renewables. Four in five (79 percent) want the next Scottish government to continue to develop renewable energy sources such as wind, solar and tidal energy; only nine percent think such development should cease, giving renewables a net support rating of 70 points. This rating dwarfs the support shown for the building of new fossil fuel power stations or the extension of existing ones, which attracts the backing of 39 percent of Scots, four points more than the 35 percent who oppose these measures. Hydraulic fracturing, commonly known as fracking, was opposed by just under half (46 percent) of those surveyed, against 32 percent who support its use. Proposals to build new nuclear power stations were rejected 44 percent to 33 percent by our respondents.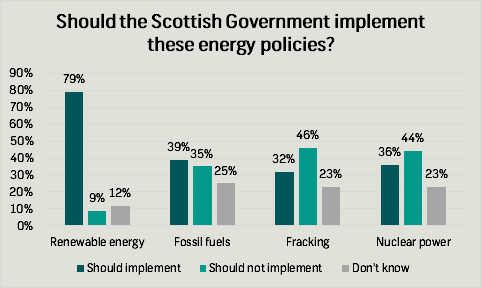 The survey, conducted to mark the UK government's Green Great Britain Week, also asked respondents for their views on five specific sources of renewable energy, finding overwhelming support for all five. The development and use of solar energy was supported by 81 percent, while an almost identical proportion (80 percent) approved of wave and tidal energy. Energy obtained by using organic or plant-based material (biomass) was backed by two thirds (67 percent) of respondents. Wind energy also garnered majority support in both its offshore (77 percent) and onshore (66 percent) forms. Scots living in rural areas were slightly more likely than the general population to support onshore wind farms (67 percent), as they were with solar power (83 percent), wave and tidal (83 percent), offshore wind energy (78 percent) and biomass (69 percent).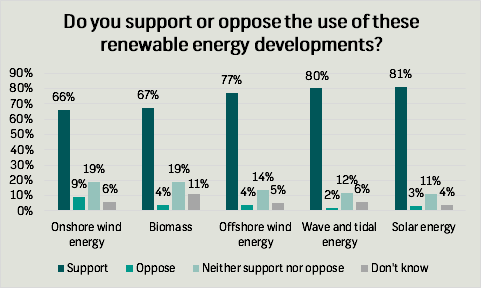 *In this survey, rural areas were defined as the Scottish parliamentary regions of the Highlands and Islands, South Scotland, Mid Scotland and Fife, West Scotland and North East Scotland.
Survation polled 1036 people aged 16+ in Scotland on behalf of Scottish Renewables. Fieldwork was conducted 28th September-2nd October 2018. Full results can be found here.
Survation is a member of the British Polling Council and abides by its rules.
Would you like to have your own views represented in Survation's research work?
Survation's paid consumer opinion panel is now live.
Simply go to: https://panel.survation.com/ – register (1 minute) and we'll credit your account with 50 points for simply confirming your email and allocate 100 points for taking a very short survey. Points convert to cash which can be withdrawn each time you reach the equivalent of £50.
---
< Back