Blog
Updated General Election Voting Intention. England and Wales
11th April 2019 
We have updated England and Wales General Election voting intention from polling conducted 3rd-8th April:
Top-line voting intention figures (change vs 2017 General Election results):
CON 37% (-8) LAB 41% (-1) LD 10% (+2) UKIP 7% (+5) GRE 2% (nc) PC 1% (nc) CHUK/TIG 1% (new) AP 2%
For respondents whose voting intention is UKIP, Green, or the Independent Group – Change UK (TIG), we then asked voting intention if the party for which they intended to vote did not stand in their constituency: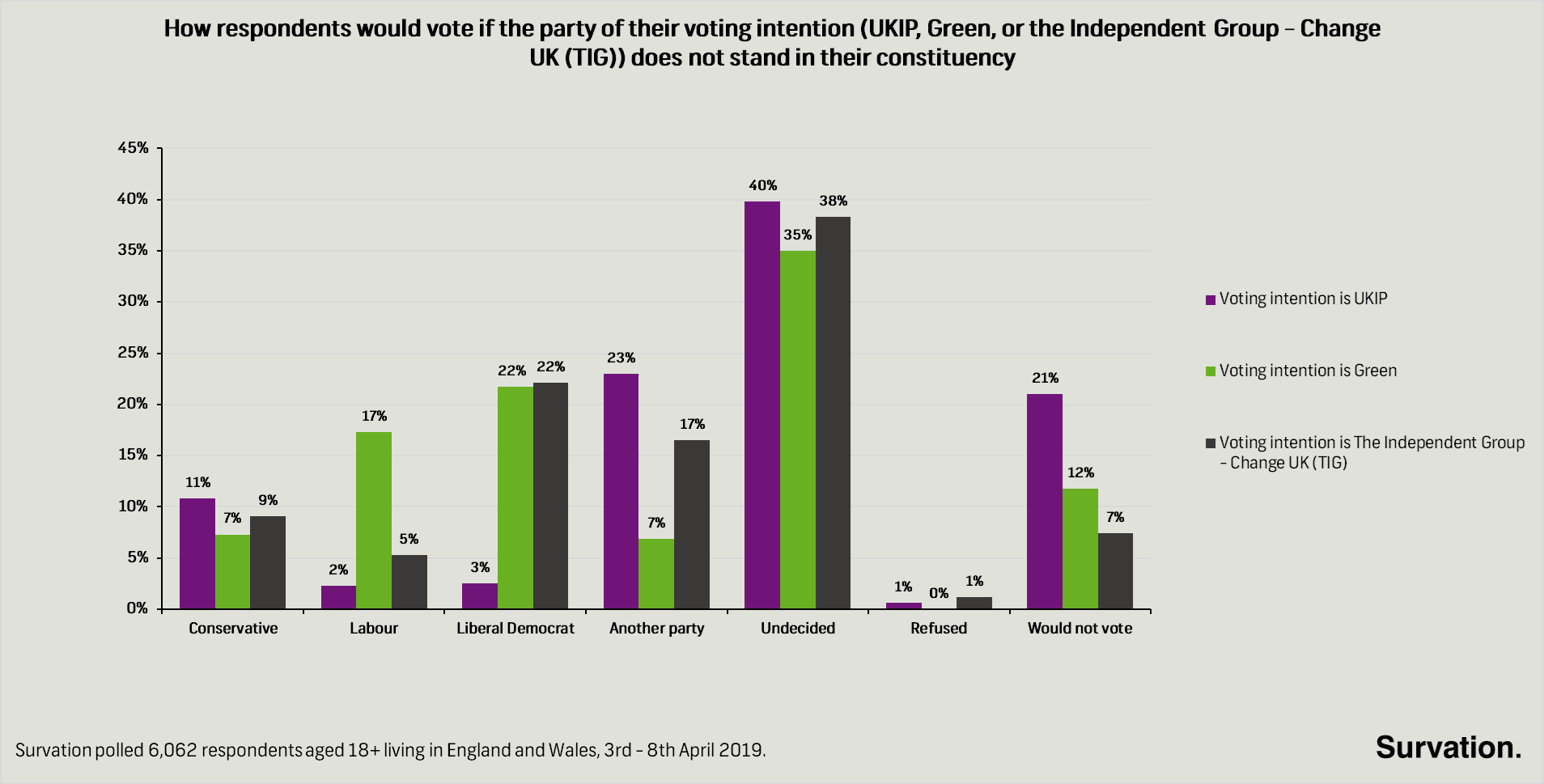 Survation conducted an online poll of 6,062 people aged 18+ in England and Wales between 3rd – 8th April 2019. Data tables and methodology can be found here.
Published:
Survation is a member of the British Polling Council and abides by its rules.
---
< Back