Consumer, Media & Technology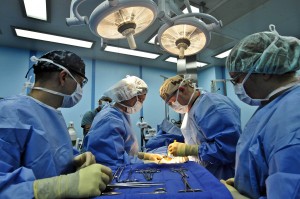 Happy 65th Birthday NHS, Do the Public Still Support The Founding Principles? Daily Mirror / ITV Daybreak
Survation poll for The Daily Mirror / ITV Daybreak on Friday 5 July. Topic: Public attitudes towards the NHS. Fieldwork: 3 July. 1,085 UK respondents. Questions relating to the NHS used a sub-sample of 1,000 respondents from England & Wales

As the NHS celebrates its 65th birthday today, Survation's poll for the Mirror / ITV Daybreak confirms that support for the NHS remains almost universal amongst people in England & Wales. A net result of 85% of people surveyed claimed to be satisfied with their most recent experience using the service and 72% said they would have faith in the NHS to look after them or a loved one if they were to fall ill.
The majority of the public in England & Wales also still believe in the founding principles of the NHS. 78% of people surveyed agreed that the NHS should always remain free at the point of delivery, and 74% of people opposed the idea of taxpayer-funded healthcare being provided mainly or wholly by the private-sector.
Even amongst those who voted Conservative at the last general election, only a tiny fraction (6%) supported taxpayer-funded healthcare provision being provided mainly or wholly by the private sector, with 80% of conservative voters supporting a significant level of public sector provision.
The poll also highlighted peoples fears for the future of the NHS. 41% of people surveyed thought the services provided by the NHS have got worse since David Cameron became Prime Minister, compared to just 11% who thought service have got better. Only a third of respondents were aware of the changes in the operational structure to the NHS this year.
Full data tables can be viewed here:
---
< Back