Politics, Government & Current Affairs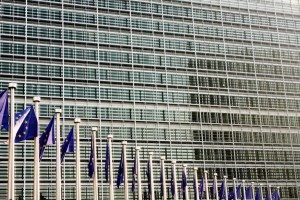 Research into Attitudes on Immigration and Europe for the Mail on Sunday
On behalf of the Mail on Sunday, Survation polled 1001 UK adults on January 3rd on Westminster voting intention, voting intention for the European Parliamentary elections in May and on an in/out referendum on the UK's membership of the EU.  We also asked the public in detail their attitudes to increased migration to the UK from the EU.
State of parties – Westminster – (Change since MOS poll 27/10)
CON 31% (+2) LAB 35% (nc)  LD 11% (-2) UKIP 16% (-1) AP 7% (nc)
State of parties – European Parliament (Change since Survation poll 21-22 November)
CON 23% (-1) LAB 32% (nc) UKIP 26% (+1) LD 9% (+1) GRE 5% (-1) BNP 1% SNP 3% PC 1%
Table of Survation's polling on an in/out EU referendum which began a year ago:

The upper grid shows the weighted results not including a likelihood to vote adjustment. The lower shows the results including a turnout weight. The Survation/Sky News poll 05/06/13 used the Conservative party's preferred referendum question. Today's reported "vote to stay" percentage is the lowest we have recorded. The percentage of respondents saying they now "don't know" is also the highest we've seen.
Full data tables can be viewed here:
Survation is a member of the British Polling Council and abides by its rules.
---
< Back