Blog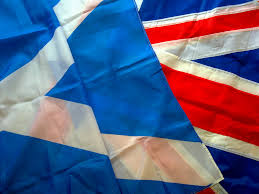 Has a lack of trust and information led to stalemate in the Scottish independence battle?
The 'No' campaign leads 'Yes' 46% to 38% according to our latest poll, but there has been very little change over the last two months. The average from 4 Survation polls since February has the 'No' vote at 47% and the 'Yes' vote at 38%.
NB: All figures are rounded to the nearest whole number.
There has also been little movement in voting intentions for Holyrood and Westminster elections, but there has been a slight drop for SNP in the regional list and Westminster votes:
– Our latest poll puts the SNP at 46% and 38% for the constituency and list votes respectively. Closest rivals Labour are at 32% and 28%
–  The Westminster vote is closer with the SNP and Labour now tied on 36%
We also found:
Almost 40% think that neither campaign is providing trustworthy information. This figure rises to 45% for 'No' voters, and 62% for undecideds.
62% of 'undecideds' do not feel they are well informed enough about the arguments for a Yes and No vote to make an informed decision in the referendum.
Latest voting intention figures: 15 April 2014
Scottish Referendum
Yes – 38%
No –  46%
Don't know – 16%
A similar lack of movement is seen if the 'don't knows' are excluded: we have consistently found the No campaign to be ahead by an average of 10 points, with negligible changes over the last 9 weeks.
Scottish Parliament – Constituency
LAB      32%
CON    13%
SNP     46%
LD         6%
Other   4%
Scottish Parliament – List
LAB      30%
CON    11%
SNP     38%
LD        7%
Scottish Green Party   8%
UKIP     6%
Other    2%
NB: This chart only shows figures from the last three polls to reflect changes introduced to our methodology in the March poll. Previous polls did not prompt the Scottish Greens or UKIP and are therefore not comparable.
Westminster
LAB                     36%
CON                    16%
SNP                     36%
LD                        6%
Other                 6%
A well informed public?
With about 5 months to go to the referendum, more than 1 in 4 potential Scottish voters do not feel that they are well enough informed about the arguments for a Yes and No vote to make an informed decision in the referendum. 58% believe they are sufficiently well informed (See table below for a breakdown of the numbers).
Supporters of the Yes campaign are more confident they have the information needed to make an informed choice. 3 out of 4 of those intending to vote Yes believe they know enough about the arguments for and against, and only 12% said that they do not feel well enough informed. By contrast, more than 1 in 4 of No voters do not feel adequately informed of the arguments.
Most striking is the figures for the 'undecideds' – a group the Yes campaign must win over to have a chance of winning, and to whom the case for changing the status quo must be made. More than 6 out of 10 of this group said they do not feel well informed enough, with only 16% confident that they did have enough information to make an informed decision.
Who do the public trust?
When asked 'which side of the campaign do you think is providing the most trustworthy information', 29% identified the Yes campaign, and 21% the No campaign, with 10% believing that both campaigns were equally trustworthy. In a worrying sign of lack of confidence in the honesty of the political class, nearly 4 out of 10 people said that neither campaign was providing trustworthy information (see chart below).
When it comes to the level of trust in the campaigns, the Yes campaign command greater loyalty from their supporters, with No voters far more sceptical about the campaign they intend to vote for. Unsurprisingly, 70% of Yes voters said the Yes campaign was providing the most trustworthy information. By contrast, only 46% of No voters believe the No campaign is the most trustworthy.
The Yes campaign may be encouraged by the fact that trust in the No campaign is very low among undecideds: only 2% of this group thought that the No campaign was most trustworthy, and 1 in 5 ranked the trustworthiness of the information they provide as being 3 or less on a scale of 0 to 10. By contrast, 10% of undecideds rate the Yes campaign as being at a similar level of untrustworthiness, but 30% gave the Yes campaign a trustworthiness ranking of 7 or more.
In order to break the stalemate and generate some movement in public opinion, both campaigns need to overcome the lack of trust among the public and address the perception among undecideds that they are not well informed enough to make a choice either way.
– By Nicholas Barker, Researcher
Survation carried out an online poll of 1,001 residents of Scotland aged 16+, between 11th and 15th April. Data tables can be found here.
---
< Back