Charities & Campaign Groups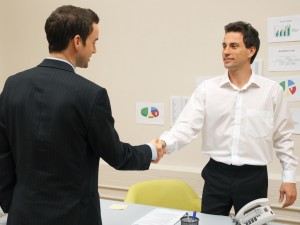 How should the public and private sectors better inter-relate? We asked the public their thoughts (We Own It)
There have been some interesting recent examples of apparent failure and controversy regarding private provision of public services.  G4S and Serco potentially face a fraud inquiry over alleged overcharging on the government's prisoner tagging contract. NHS Direct's withdrawal from the 111 phone service has left the future of the service in confusion and some have protested over what is a profitable asset – the East Coast line, being put back out to tender.
How should the public and private sectors better interrelate? On behalf of We Own It – a new organisation which campaigns for public ownership on behalf of public service users – We asked the public about consultation, accountability, methods of censure and transparency in this survey published today.
Key other poll findings:
80% believe that when a public service is put out to tender, there should always be an in-house bid to see if the service could be provided publicly at better value (87% of Conservative voters)
79% believe citizens should be consulted and have their views considered before any service is privatised or outsourced
69% of Labour voters believe the public sector is more accountable than the private sector when running public services
60% think local and national government should run public services in the public sector as the default, and only consider contracting out if this fails
90% of Conservative voters believe the government should be required to end private company contracts early when they are found to be doing a poor job of running public services, following public complaints
88% believe private companies running public services should be required to be as transparent about their performance and financial data as the public sector
48% (mistakenly) believe that private companies running public services are obliged by law to respond to Freedom of Information requests
The full data tables can be viewed here:
We Own It is a new organisation which campaigns for public ownership on behalf of public service users. Find out more at http://weownit.org.uk
The report 'Better in Public Hands' includes case studies of successful public ownership from East Coast rail to the Parisian water supply and is available from We Own It on request.
---
< Back