Politics, Government & Current Affairs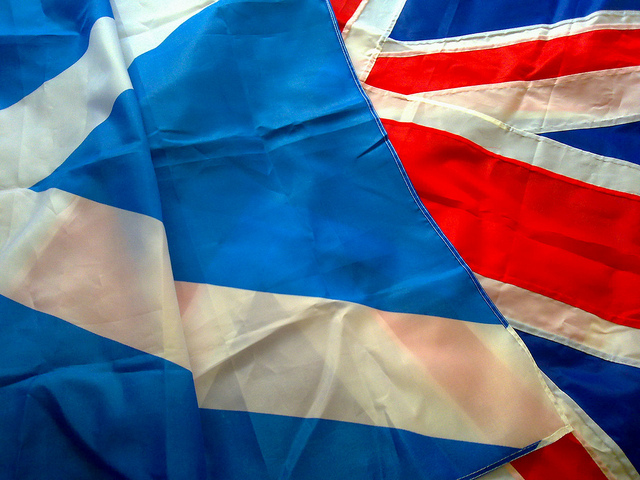 Is it all over for Labour in Scotland? Poll of SNP Voters
On behalf of Progressive Polling, previously declared SNP voters told Survation:
A policy of a mandatory living wage would make 37% more likely to vote Labour
A commitment to permanently abolishing tuition fees for university education in Scotland would make 30% more likely to vote Labour
Promising to decommission the Trident nuclear weapons system would make 30% more likely to vote Labour
A policy to re-nationalise Scottish rail services would make 27% more likely to vote Labour
Promising free nursery places for children from the age of 12 months would make 21% more likely to vote Labour
Today Survation releases the results of a poll of previously declared SNP voters
We asked 1002 residents of Scotland aged 16+ who had expressed an intention during the last year to vote for SNP in the next Holyrood or Westminster election their views on policy.
SNP voters were presented with five key policy areas – living wage, tuition fees, Trident, rail ownership and childcare. All of these had a positive net impact on SNP voters' likelihood to vote Labour:
Commenting on the findings, Neil Foster, Head of Progressive Polling said:
"With polls suggesting Labour in Scotland have lost a considerable amount of support to the SNP since the referendum, it is now vital that the party wins back a number of these voters in the coming months ahead of the general election and Scottish Parliamentary elections in 2016.
This poll of 1002 SNP voters suggests all is not lost for Labour if the party adopts a number of bold and progressive measures. This Survation poll reveals a significant number of current SNP supporters would be attracted to Labour if they commit to to making the minimum wage a living wage, bring rail into public ownership, decomissioned Trident, ensured free university fees or offered free childcare after a child is 12 months old. This is all fertile ground for Scottish Labour to fight the SNP on and to win back support."
Survation's Director of Research Patrick Brione said:
"Our latest Westminster voting intention for Scotland puts the SNP ahead on 46% to Labour's 24%. This means that if Labour could win over the 37% of SNP voters who say that policies such as a mandatory living wage would make them more likely to vote Labour, then the Labour Party could enjoy a swing of up to 17 points in the Scottish polls from the SNP – enough to restore Labour to first place in Scotland ahead of next year's general election."
Data were weighted by age and region. Targets for the weighted data were derived from Survation's extensive polling in Scotland over the last 9 months. Full data tables are available here.
---
< Back