Politics, Government & Current Affairs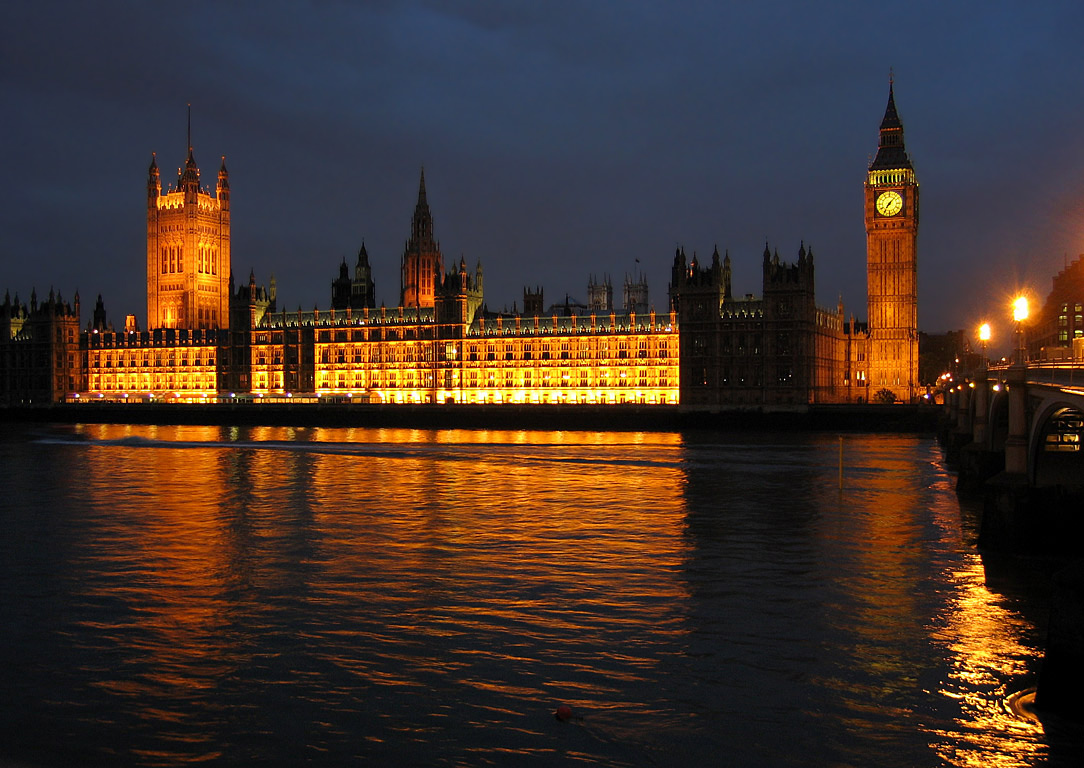 Labour Lead at 6 Points – Latest Mirror/Survation Westminster Voting Intention
On behalf of the Daily Mirror, Survation interviewed 1,046 adults online about their voting intention and a range of other topical issues. Fieldwork Feb 23rd 2015.

Headline voting intention (with change in brackets since our last poll on 27 January 2015):
LAB 34% (+3) CON 28% (-3) UKIP 19% (-4) LD 10% (+3) SNP 4% (NC) GRE 4% (+1) AP 1% (NC)

Survation also ask a secondary voting intention question:  "The General Election is on 7 May 2015. Thinking specifically about your constituency and the parties and candidates likely to be in contention, how do you think you will vote on 7 May"  Results to that question prompt are (with change in brackets since 27th January):
LAB  33% (­-2) CON  29% (­-2) UKIP 19% (­-2) LD 10% (+3) GRE 3% (NC)  SNP  4% (NC)  AP 4% (+1)

The graph below shows change in Daily Mirror/Survation general election polling since November.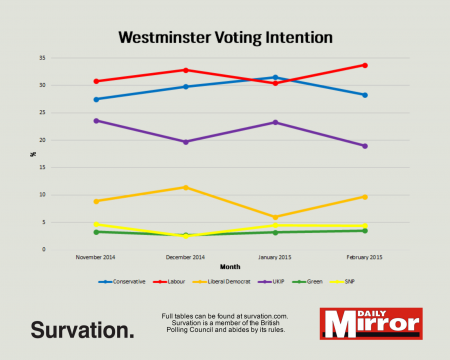 Other topics covered in the poll include tax avoidance, political party funding, preferred government under a hung parliament, who people think will be PM after the election, whose 'side' people think the Conservative Party are on, tax cuts, negative campaigning, the Straw/Rifkind affair and celebrities' opinions on politics.
 
Damian Lyons Lowe, Chief Executive of Survation, commenting on the findings said:
"Despite Labour's lead over the Conservatives in today's poll, both would fall far short of an overall majority. Although Labour would win more seats than the Conservatives, our Scotland polling indicates them losing 25-30 seats to the SNP in Scotland – a hung parliament and coalition remain the theme of this election battle."
Analysis from the Daily Mirror can be found here.
Full data tables are available here.
Survation is a member of the British Polling Council and abides by its rules.
---
< Back