Politics, Government & Current Affairs
Labour narrowly lead Conservatives in new large sample voting intention results
Survation's recent large sample survey of the British public on their attitudes to Brexit also contained a Westminster voting intention question. The newly tabulated results for Westminster voting intention show a narrow Labour lead over the Conservatives.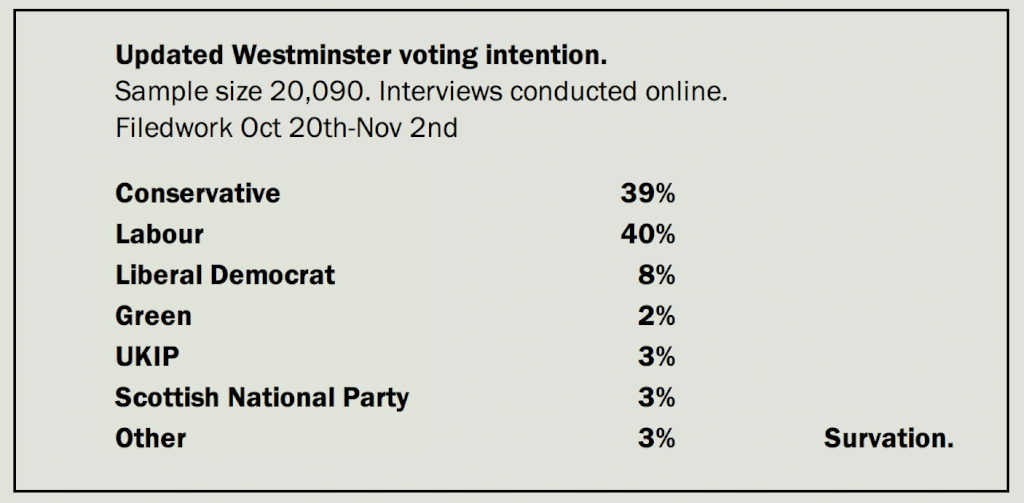 If replicated in a general election, these figures and our most recent Scotland only voting intention figures would produce the following type of seat estimates, using a simple model – Baxter's strong transition model in this example: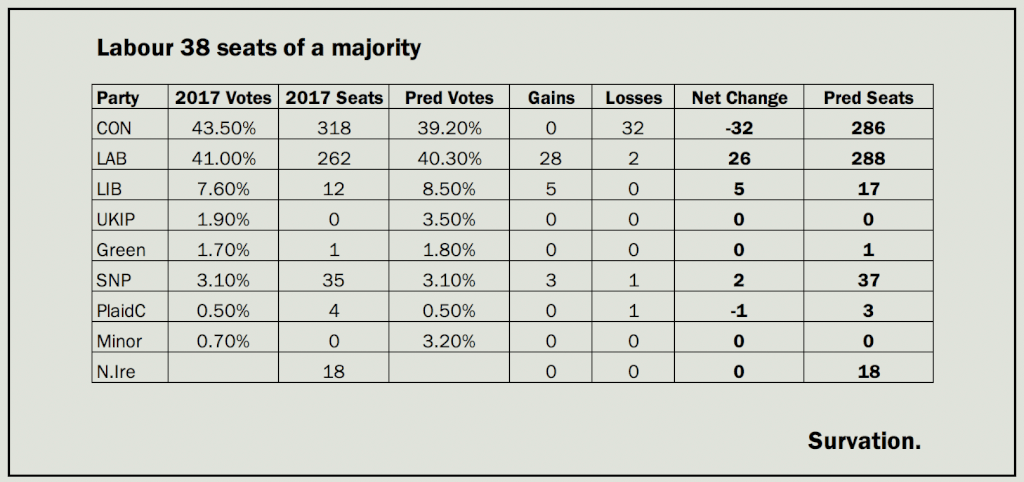 Survation polled 20,090 people aged 18+ in the UK. Fieldwork was conducted online between 20th October – 2nd November 2018.
Data tables and methodology are available here.
Survation is a member of the British Polling Council and abides by its rules.
---
To learn more about Survation's polling capabilities or to commission a poll, contact Harry Mason or John Gibb on 020 3818 9661 or email researchteam@survation.com.
---
Would you like to have your own views represented in Survation's research work?
To join our paid consumer opinion panel, simply go to: https://panel.survation.com/ and register (1 minute) and we'll credit your account with 50 points for simply confirming your email and allocate 100 points for taking a very short survey. Points convert to cash which can be withdrawn each time you reach the equivalent of £50.
---
BPC Statement: All polls are subject to a wide range of potential sources of error. On the basis of the historical record of the polls at recent general elections, there is a 9 in 10 chance that the true value of a party's support lies within 4 points of the estimates provided by this poll, and a 2 in 3 chance that they lie within 2 points.
---
< Back