Blog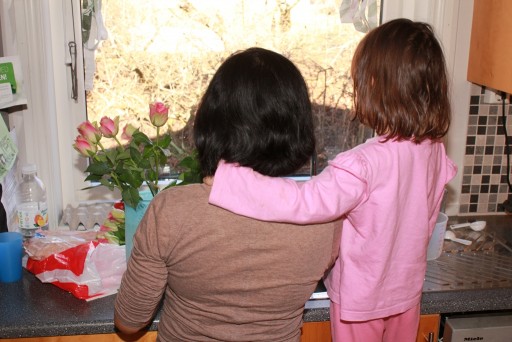 Majority of parents report making personal financial sacrifices to buy presents for their children – Survation for Action for Children
Nearly three in five (59%) parents report having to cut back on spending on themselves to pay for Christmas or birthday presents for their children, according to a new online poll on behalf of Action for Children. Survation interviewed 2,037 UK parents aged 18+ from 20th – 30th July.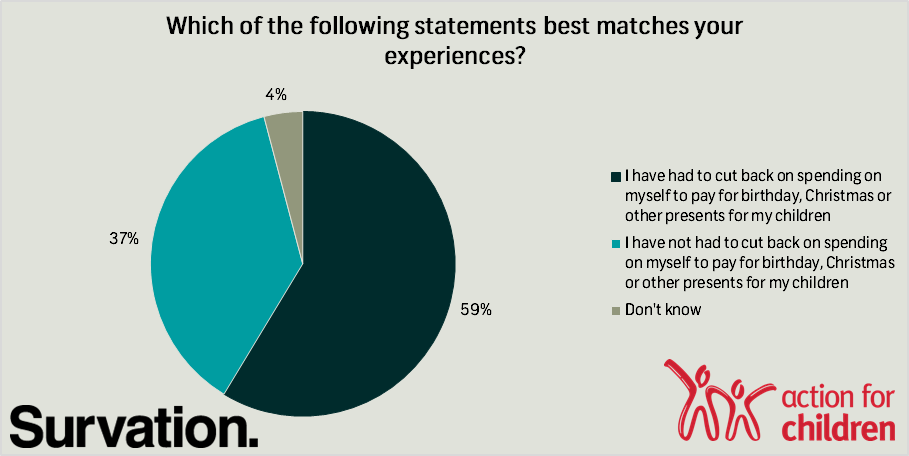 Parents across the nation regularly struggle, with over a third of parents (37%) saying that they consistently do not have enough money to last until the end of the month and in nearly half of the reported cases, sacrifices are made in order to provide food, clothing or transportation for children.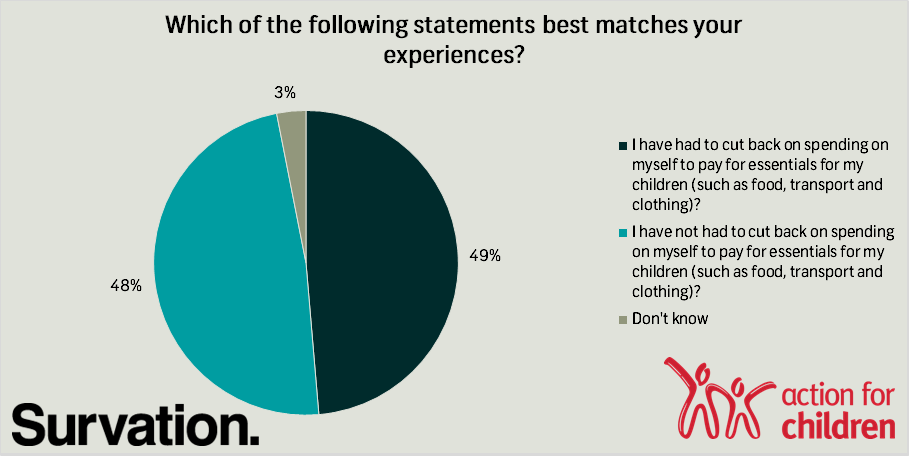 Looking at the the more positive aspects of the recent findings, over a third (35%) of parents said that they had few issues with making their money last each month and 2% did not know. Further, more than a third (37%) reported not having made and spending cut-backs in order to pay for their children's birthday or Christmas presents.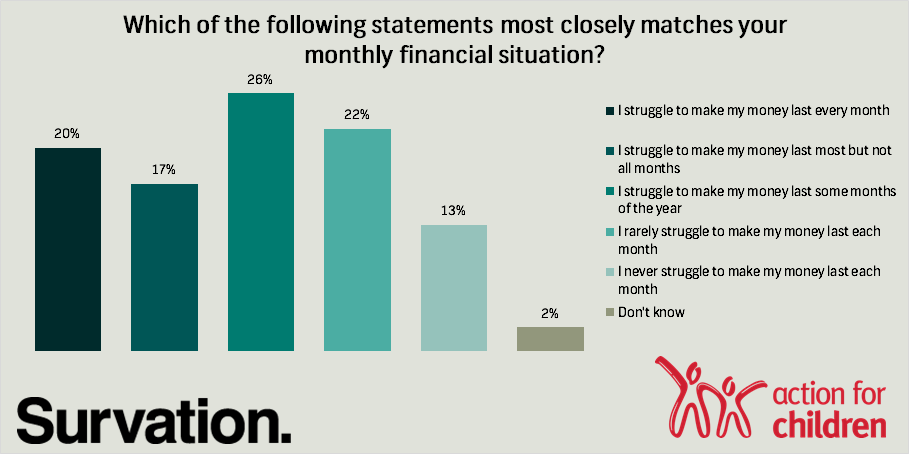 Elsewhere in the poll:
Looking regionally, Wales has the biggest gap (21%) between those who struggle every month (29%) and those who never struggle (8%) to make their money last on a monthly basis. For comparison…

Only 7% of parents aged 18-34 say they never struggle to make their money last each month, compared to 13% of parents aged 35-54 who never struggle and 22% of those aged over 55 who never struggle.

Mothers are more likely to have said that they have cut back on personal spending to pay for their children's birthday or Christmas presents than fathers, with 64% of them cutting back compared with only 53% of fathers.
Full tables are available here.
To find out more about Survation's services, and how you can conduct telephone, face to face, focus group or online poll for your research needs, please visit our services page.
---
< Back