Politics, Government & Current Affairs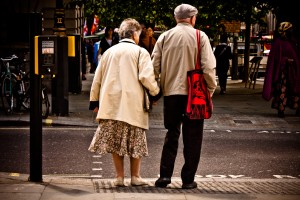 Majority of public support a tax to fund elderly care – Latest Survation poll for LBC
Survation's latest opinion poll on behalf of LBC saw 1,007 Great British adults polled about their views regarding the provision of care for the elderly. Polling was conducted 24th-25th March 2015.
We found that:
● A third (33%) of the public say they would consider living with an elderly relative who could not live on their own in order to reduce the costs of their care. A further 45% said they might consider it while 22% said they would definitely not consider it.
● A majority (57%) of the British public support a specific tax to fund care for the elderly, with 12% opposing such a policy. Conservative, Labour and UKIP voters all support this policy by majorities of more than four to one.
● When asked who should be most responsible for bearing the costs associated with caring for elderly people, the majority (51%) say the government. This is followed by local councils (15%) and the families of elderly people (12%).
Our latest polling was featured on Shelagh Fogarty's LBC show on Friday 17th April 2015. The broadcast can be listened to here.
This survey was completed via online panel. Full data tables for this poll are available here. Survation is a member of the British Polling Council and abides by its rules.
For more information on what polling Survation can do for you, contact us on
0203 142 7642 or email enquiries@survation.com
---
< Back