Politics, Government & Current Affairs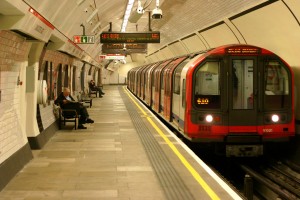 Face-to-Face Interviewing of London Underground Users on behalf of the RMT
Despite being the group most likely to be inconvenienced with tomorrow's Tube strike, almost two thirds (65%) of underground users say industrial action is justified as a last resort against Transport for London (TfL)'s plans to close all ticket offices by next year. The survey from Survation has found that 66% of Tube users are concerned about the reduction in station staff and ticket offices as a result of these plans.
In November 2013, TfL announced plans to close all ticket offices by 2015 at the same time as announcing plans to keep some lines open 24 hours over the weekend. Two 48-hour tube strikes are planned by trade unions RMT and TSSA . Only 29% of Tube users say that a strike is not justified in these circumstances.
Further, a large majority of tube users (87%) think that London Mayor Boris Johnson should speak directly to trade unions without preconditions – something Mayor Boris Johnson has been reluctant to promise – if that meant the strike could be prevented.
Poll commissioned by RMT. Sample of 1,008 London Underground users were polled face to face on 3rd and 4th February in 19 Tube stations across London.
Full methodology and data tables can be found here:
Survation is a member of the British Polling Council and abides by its rules.
Note: The original version of the data tables contained a small error in the wording of question 3. This has now been corrected to reflect the question as actually asked.
---
< Back