Blog
More than half of 2019 Conservative voters think Boris Johnson should go if police find he broke lockdown rules
Survation has carried out polling on the day the police announced they would investigate Downing Street party allegations. We find that 71% of all voters, including 55% of people who voted Conservative at the last election, want the Prime Minister to quit if the police find he broke lockdown rules.
Other findings include:
62% of voters think the Prime Minister should resign now
53% believe Boris Johnson should stand down while the police carry out their investigation
67% of voters believe Johnson should resign if police find that Downing Street officials broke the rules, and 71% if the Prime Minister himself is found to have done so
In spite of these findings, Labour's lead over the Conservatives has halved in the past week, from 10 points to five points today. Labour is down 2 points on 40% with the Conservatives up three points to 35%.
Boris Johnson's personal ratings have continued to fall, with a net rating down five points from December to – 35%. Keir Starmer has also fallen slightly in the past month by two points to -4%
There has been little change on who the public think would make the best Prime Minister in the past month. Keir Starmer leads Boris Johnson on who the public think would make the best Prime Minister by 40%, up 1 point, to Johnson's 29%, down a point.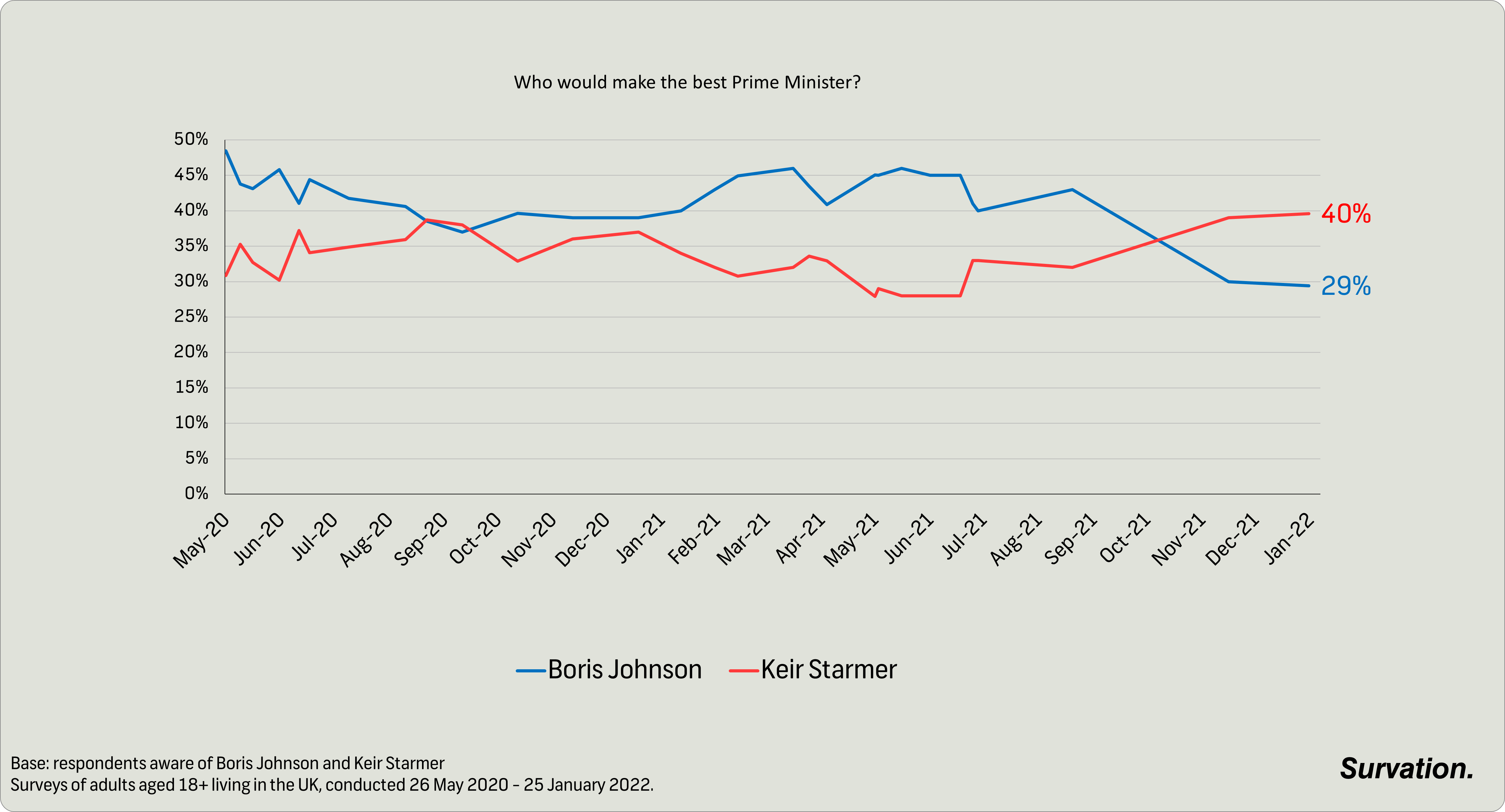 The Government's approval rating is down seven points from December, to -28%.
Survation interviewed 1117 UK adults over 18 online today, 25th January 2022.
Data tables:
---
< Back