Charities & Campaign Groups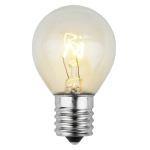 Research into New Parents' Energy Bills for the National Childbirth Trust
A new survey conducted by Survation for the National Childbirth Trust (NCT) reveals the extent that rising energy bills have impacted young parents.
Results
Two thirds (66%) of parents of young children are worried they may have to cut back on essentials to meet the cost of rising energy bills. This figure rises to 79% among younger parents (18-24 year olds).
Over half (57%) of UK parents (and 88% of Scottish parents) on maternity or paternity leave have had to turn down or switch off the heating while at home during the day due to the cost of energy bills. 70% were concerned about the health of their baby as a result.
National Childbirth Trust (NCT)
NCT, the UK's largest parent charity, commissioned the survey as part of Cold Homes Week to help raise awareness of the impact of rising energy prices on parents with young children.
NCT's CEO, Belinda Phipps said:
"Our research shows that parents are having to choose between buying food or keeping their babies and toddlers warm to protect their health.
"Parents with young children are often at home during the winter and coping with energy bills can be a struggle, especially if they are on a tight budget.
"NCT wants to see parents with children under five, and living in poverty, automatically qualify for the Warm Homes Discount Scheme. The government rightly helps pensioners in this way, and we need the parity for parents at home with young children who are at risk of fuel poverty."
The NCT's full report on this research can be read here.
Poll based on a sample of 1,006 UK parents of young children. Data was weighted to the profile of all UK parents, by age, sex, and region. Survation is a member of the British Polling Council and abides by its rules. For the complete data tables, please click here.
---
< Back