Consumer, Media & Technology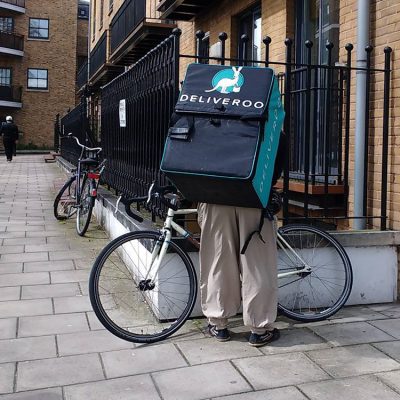 8 in 10 online food delivery customers would pay more to give Deliveroo riders employment rights – Survation for Organise
A new Survation poll on behalf of Organise found that nearly 8 in 10 online food delivery customers (78%) would pay extra for the delivery of their food in order for Deliveroo to provide its delivery riders with employment rights such as sick pay, holiday pay and the minimum wage.
The poll comes after Deliveroo's UK and Ireland Managing Director appeared before Parliament's Business Committee on the 10th October, telling MPs that giving its delivery riders such employment rights would add around £1 to each delivery.
Our poll found that, of those who have ordered takeaway food online in the last year and would be willing to pay more, over half (58%) would be willing to pay at least the £1 estimated by Deliveroo, with more than a quarter (28%) willing to pay £1.50 or more.
The poll also found that nearly two-thirds of people across the UK (63%), regardless of their propensity to order takeaway food online, agreed with the principle that Deliveroo delivery riders should have access to employment rights such as sick pay, holiday pay and the minimum wage. Only 13% did not think that they should have these rights, while just under a quarter (24%) did not know. There was no a significant difference here between those that order takeaway food online and those who do not.
Full tables are available here.
Survation interviewed 1,534 UK adults aged 18+ via online panel from 11th – 13th October 2017. Survation is a member of the British Polling Council and abides by its rules.
This poll was conducted using Survation's UK omnibus. For more information about Survation's UK and Scottish omnibuses, including prices, as well as Survation's other market research services, please email chris.hopkins@survation.com or call 0203 818 9661.
Survation, Thursday 19th October 2017.
---
< Back