Charities & Campaign Groups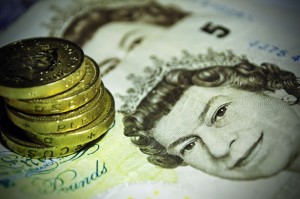 New Poll of Minimum Wage Earners – Survation for Unite
On behalf of Unite, Survation polled 2023 people earning £6.50/hr or less about pay and working conditions. Fieldwork was carried out online from 24th June to 2nd July.

The findings paint an unstable picture of life on minimum wage. In the past year over one in five young (aged 18-34) minimum wage earners has had someone in their household use a food bank. There is also uncertainty about the future – over half of those with credit cards or debts told us they will not be able to meet their repayments if interest rates rise by 0.5% in the coming year. Over half of respondents said that their wage varied from week to week, with 15% saying there was significant variation in earnings.

The results suggest that minimum wage earners find it difficult to improve their pay. 58% told us there is no better paid work available to them. Three-fifths of those said they have the skills for a higher paid job, but there are none available. Over a third (37%) would like to work more hours than they currently do.

Respondents articulated a clear picture of what they believe should be done. Over half felt that it was primarily the duty of the government to tackle low pay rather than employers, trade unions, campaign groups or workers themselves. Nearly four-fifths of respondents (79%) said they would rather see the minimum wage increased to a 'living wage' (currently £8.80 inside London and £7.65 outside London) than see an increase in benefits for low-earners.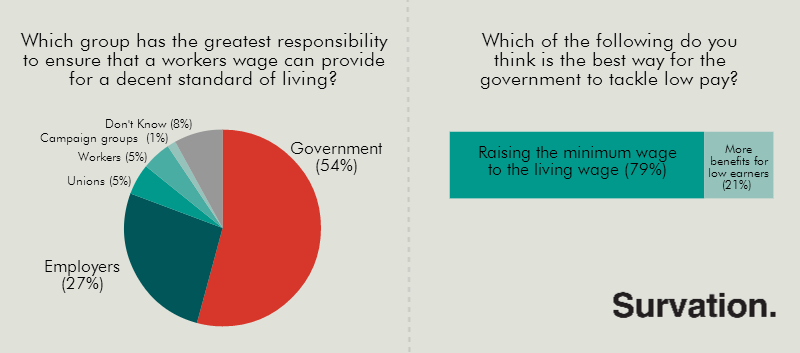 Survation is a member of the British Polling Council and abides by its rules. Full tables are available here.
To see Unite's report of the survey results, click here.
---
< Back