Charities & Campaign Groups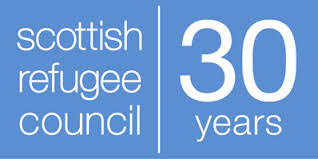 New poll of Scots highlights positive attitudes towards refugees
A recent poll on behalf of the Scottish Refugee Council of people living in Scotland aged 18+ has surveyed attitudes to refugees.
It found that 69% of those surveyed agreed that 'refugees are ordinary people just like us' with only 13% disagreeing. The remaining respondents said they neither agreed nor disagreed, or they did not know.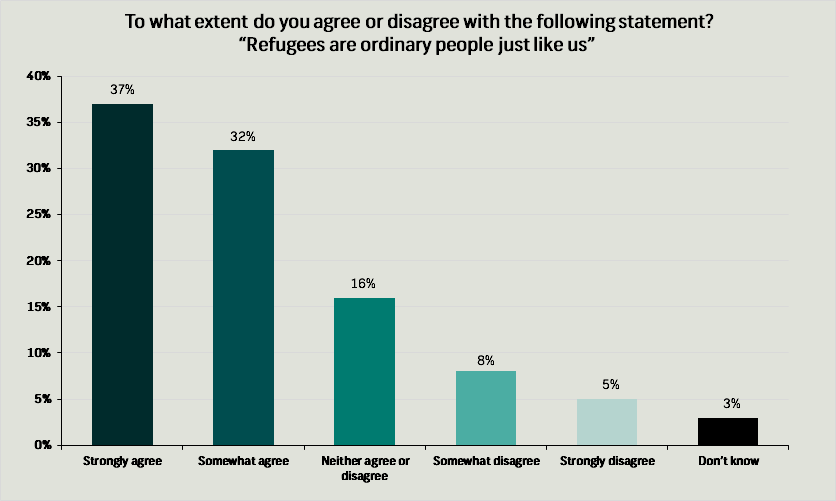 There was also considerable agreement that 'people from a refugee background help Scotland to be a more vibrant place to live' with 44% agreeing. Only 19% disagreed, 28% said neither and 8% said don't know.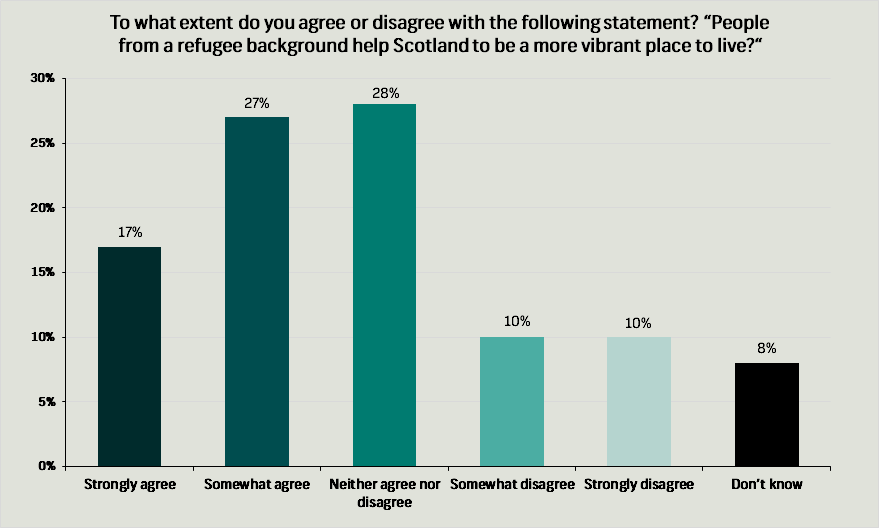 The survey asked respondents whether they felt Scotland should welcome more, less or the same number of refugees as now. A quarter (26%) said the number should be increased and two fifths said it should remain the same. 23% said that Scotland should welcome less and 12% said they did not know.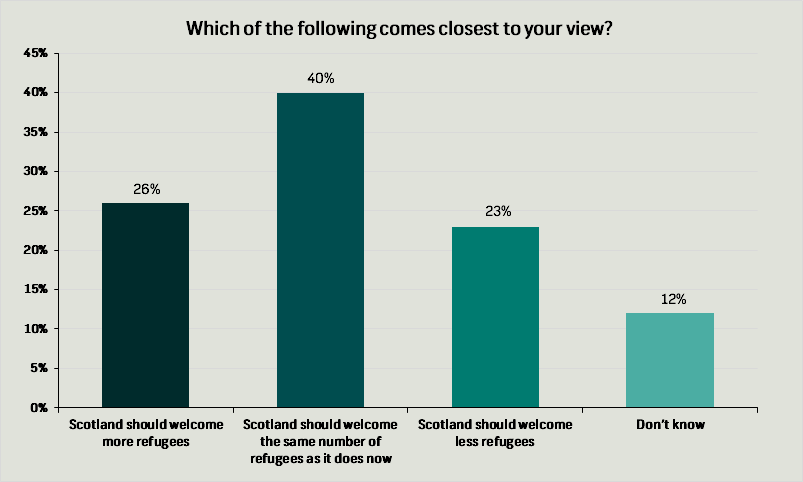 When asked how well they felt certain institutions had supported refugees, nearly two thirds (61%) believed that charities in Scotland had done well while 58% felt the same for the Scottish Government and 52% for Scottish local authorities.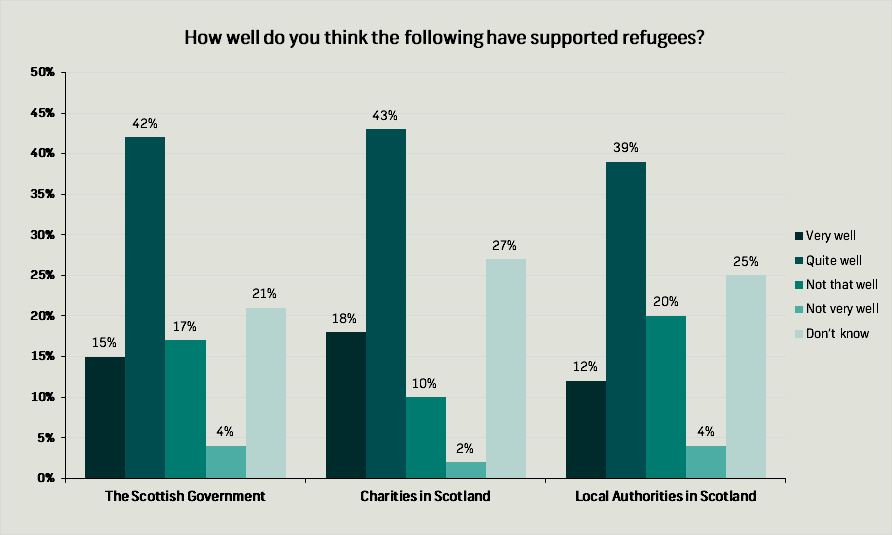 Survation polled 1000 people online aged 18 and over in Scotland on behalf of the Scottish Refugee Council.
Fieldwork was conducted between 1st and 4th March 2019.
Data tables and methodology can be found here.
Survation is a member of the British Polling Council and abides by its rules.
---
To learn more about Survation's polling capabilities or to commission a poll, contact Harry Mason or John Gibb on 020 3818 9661 or email researchteam@survation.com.
---
Would you like to have your own views represented in Survation's research work?
To join our paid consumer opinion panel, simply go to: https://panel.survation.com/ and register (1 minute) and we'll credit your account with 50 points for simply confirming your email and allocate 100 points for taking a very short survey. Points convert to cash which can be withdrawn each time you reach the equivalent of £50.
---
< Back