Charities & Campaign Groups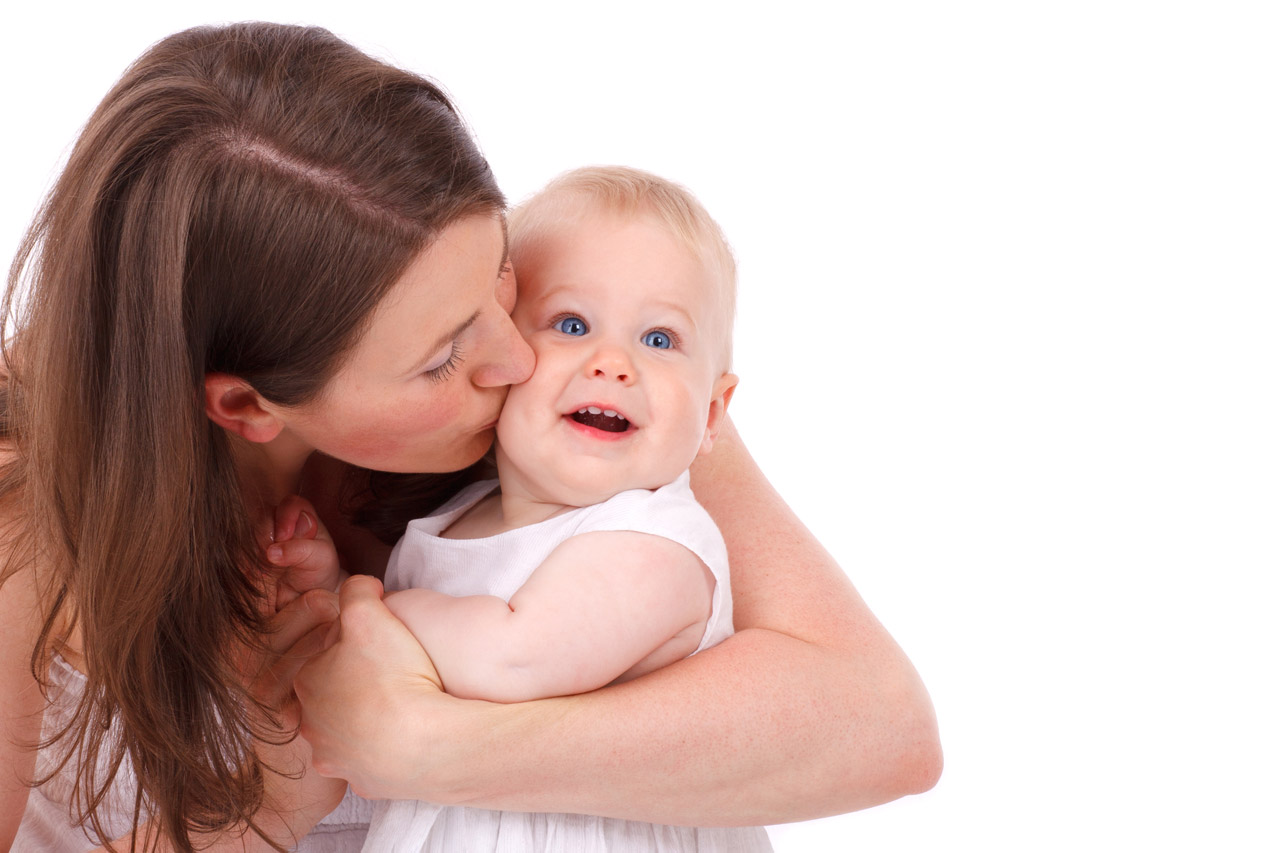 As Many as 47% of Employed Lower Income Parents Say Their Salary Is not Enough to Support Their Families
A new poll by Survation on behalf of Child Poverty Action Group looks at the attitudes of 1,017 lower income parents in the UK. Results show that these British parents with a household income of less than £30,000 per annum want to work, but there are worries around salary, and the availability and cost of childcare.
Parents want to work
When asked if they could, would parents choose to work or not, the majority (60%) of British parents would choose to work, with women (62%) expressing slightly higher willingness to work than men (56%). We also see that nearly half of parents (43%) who are working part-time would like to work more hours.
We then used a 0 to 10 scale to ask those parents who wished to work more hours what they think is preventing them from doing this. Parental responsibilities (65%) emerged as the top reason, with the cost of childcare coming a close second since as many as 61% gave it a score of 7 or higher, indicating that it prevents them from working more.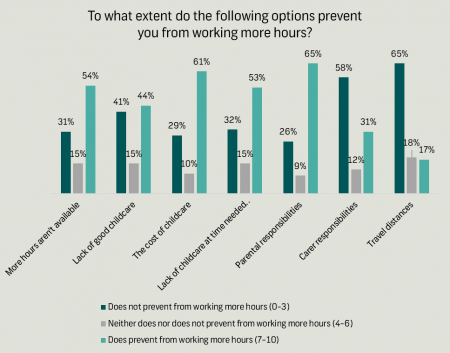 Issues around childcare
Similar issues around childcare were discovered among parents who are unemployed. One in five (21%) say that they would like to work but childcare is too expensive, whereas 16% say that they would like to work but there is a lack of childcare at the time they need it. These issues are particularly prevalent for younger parents aged 18-34.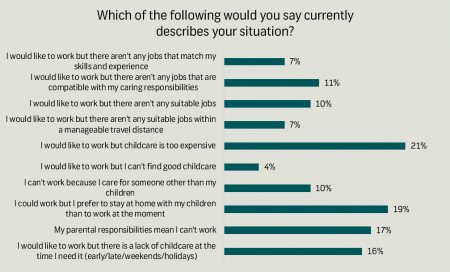 This being said, as many as one in five (19%) parents simply prefer to stay home with their children rather than work at the moment. However, in contrast to issues around childcare, this statement is more popular with 35-54 year olds (25%) than it is with younger people (14%).
Good salary is a top priority
In order to assess what's important in a job, we asked employed parents to give different items a score between 0 and 10, with any score of 7 or higher indicating importance. Both salary and job security stand out since as many as 74% of employed parents consider them important.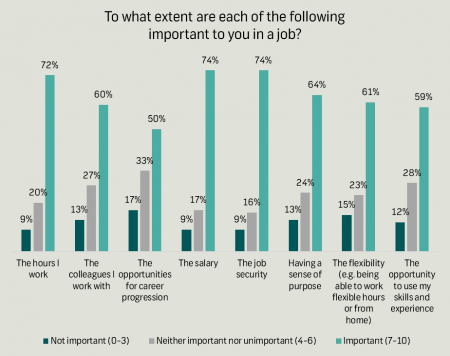 It is interesting to see that even though salary is considered of highest importance in a job, only around half (54%) of employed parents think they currently have a good salary. In fact, around one in two (47%) of all parents express financial concerns by stating that they do not have enough pay to support themselves and their family.
When we asked parents to rank items based on which will improve work life for ordinary families the most, the importance of having a good salary is further highlighted. Higher salary emerged on top as 58% of parents ranked this as one of their top three choices.
Problems returning to work
Our results clearly show that many of the parents, or their partners, who have been out of work after having children in the last five years, have had difficulties returning to work. Out of these parents, nearly half have experienced a lower salary (47%) or a lower position (43%). Additionally, 45% expressed having problems with inflexible hours or schedules, while as many as two in five (39%) had experienced lack of respect from their boss or colleagues.
Survation polled 1,017 parents in the UK aged 18+ with a household income of less than £30,000 p.a. between 14th-16th September 2017. Full tables can be found here.
---
< Back