Charities & Campaign Groups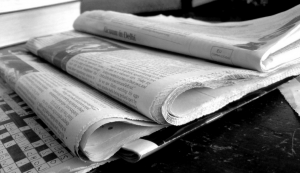 Public Remain Wary Of Political Influence On a Press Regulator
New polling by Survation showed widespread public concern about certain aspects of the proposed Royal Charter currently under consideration. 46% of respondents surveyed thought it would make it more difficult for the press to expose wrongdoing by politicians, compared with only 35% who thought it would have no such effect. 39% of respondents thought it would make the press less vibrant and independent, compared with just 13% who thought it would improve these aspects of the press.
 Public Wary Of Political Influence On a Regulator
Most concerning of all, 68% of respondents thought there would be a "moderate" or "high" risk that politicians would exploit the new system to dampen press criticisms of their behaviour and thus restrict freedom of speech, compared with only 18% who thought there was a "low" risk and 4% who thought there was "no risk" of this happening.
This concern explains the public's determination that any new system should be as independent from political influence as possible; 50% of the public thought it more important that any new system be independent from politicians than from newspaper editors, versus only 35% who held the opposite view. Similarly only 18% of people thought that the new system should allow politicians the final say over future changes, compared with 62% who wanted to ensure that was not the case.
Considerable Interest In Alternatives
As a result, there was considerable public interest in possible alternatives to the current Royal Charter approach. More respondents (38%) wanted to see a regulator overseen by voluntary legal contracts, with rules agreed by publishers, than wanted a Royal Charter with rules agreed by politicians (20%). Similarly, when offered a choice between a supervisory body established by Royal Charter and the suggestion of some legal experts – a body established as a charitable trust, fully 65% opted for the charitable trust and only 13% for the Royal Charter.
It is a well established fact of opinion polling that the public view both politicians and journalists with a deep level of distrust. As this survey shows, they remain especially wary however of any potential threats to the independence of the press from political influence, which they see as an important guarantor of free speech. Overall, public opinion therefore seems to favour exploration of alternative suggestions to the current attempts to pursue regulation of the press via Royal Charter.
 Press Regulation Remains a Low Priority Issue For The Public
The public remain of the opinion that press regulation is of a very low priority – as in our November 2012 survey, it again ranked second from the bottom of the list of issues the public want MPs to focus their time on.
*A top ranked issue is given score of 10 by each person, second ranked issue score of 9, down to 10th ranked issue given a score of 1 point. Unranked issues given zero.
Press regulation was considered only narrowly more of a priority than constitutional reform (and among LibDem and UKIP voters, even constitutional reform was seen as more important). Just 11% of respondents included regulation of the press & journalism anywhere at all in their top 10 issues for politicians to focus on – clearly this is at most an issue of minor public interest.
Full data tables for the results of this poll can be found here.
---
< Back