Charities & Campaign Groups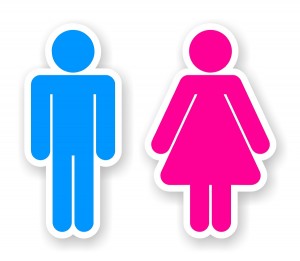 New polling of workers ahead of equal pay day reveals latest attitudes towards equality at work
New research on behalf of the Fawcett Society to coincide with Equal Pay Day on the 10th November reveals that three fifths (61%) of workers would be uncomfortable asking a colleague about how much they earn.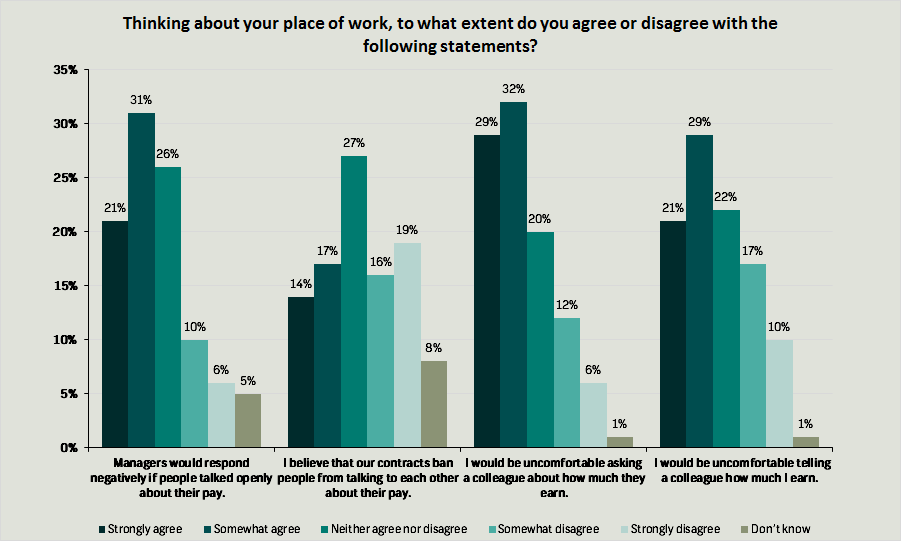 52% of workers surveyed said their managers would respond negatively if people talked openly about their pay, while nearly a third (31%) of respondents believed their contracts banned people from talking to each other about their pay which could explain the high percentage saying they would be uncomfortable asking a colleague.
When asked whether it was true or false that it was illegal to pay a woman less than a man if they are doing equal work, a third of respondents (34%) either said this was false or that they did not know. This despite it being nearly 50 years since the Equal Pay Act.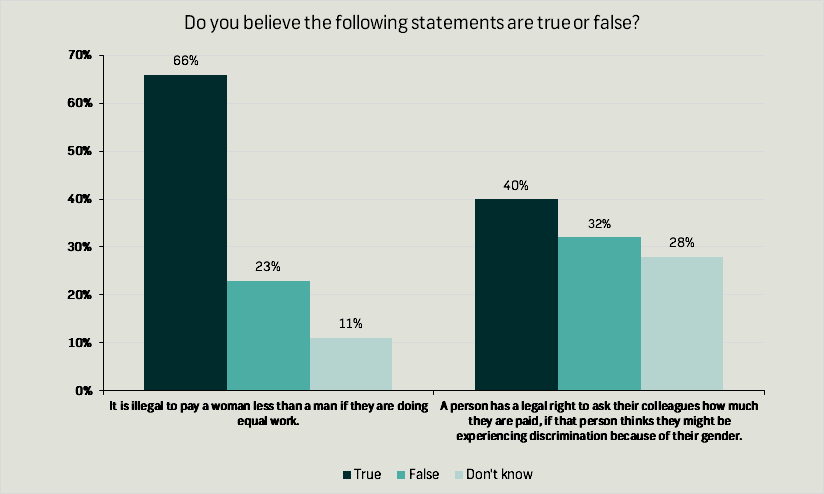 The majority of respondents (60%) were also unaware that it was true that a person has a legal right to ask their colleagues how much they are paid, if that person thinks they might be experiencing discrimination because of their gender.
Although half (50%) of respondents would be uncomfortable telling a colleague how much they earn, 59% said they would be likely to tell a colleague in their team they know well how much they earned if they asked because they thought they might be experiencing discrimination. If it was a colleague they did not know that well, 50% would still be likely to tell them.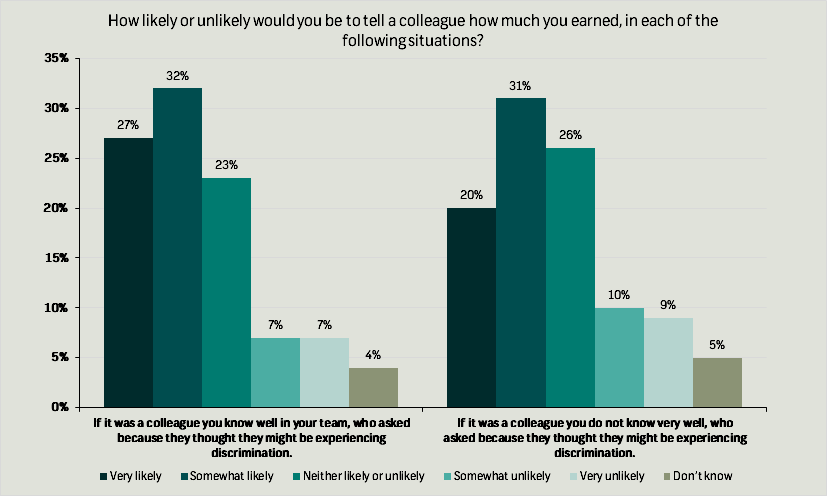 Survation polled 1209 people who are currently in work online aged 18+ in the UK who are currently in work on behalf of the Fawcett Society. Fieldwork was conducted between 18th September – 10th October 2018.
Data tables and methodology can be found here.
Survation is a member of the British Polling Council and abides by its rules.
---
To learn more about Survation's polling capabilities or to commission a poll, contact Harry Mason or John Gibb on 020 3818 9661 or email researchteam@survation.com.
---
Would you like to have your own views represented in Survation's research work?
To join our paid consumer opinion panel, simply go to: https://panel.survation.com/ and register (1 minute) and we'll credit your account with 50 points for simply confirming your email and allocate 100 points for taking a very short survey. Points convert to cash which can be withdrawn each time you reach the equivalent of £50.
---
< Back