Politics, Government & Current Affairs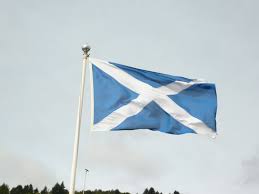 New Scottish referendum poll: Commanding lead for 'No' campaign with big swing after Darling-Salmond debate
On 6th-7th August, Survation polled 1,010 people in Scotland aged 16+ on behalf of the Scottish Daily Mail. We asked how they would vote in the independence referendum, and their views on the debate between Alex Salmond and Alistair Darling.
Key Points
If the referendum were held today, Scots would vote to remain in the UK – by a large margin: 57% would vote 'No', 43% would vote 'Yes'
Lead for 'No' goes from 6 points to 14 points in less than a week, after months of very little change in our independence referendum polls
This is the highest 'No' vote – and the biggest lead over 'Yes' – seen in a Survation poll since our first independence referendum poll in February.
Despite 'Yes' voters being more likely to have watched the debate (73% watched it compared to 66% of No voters), Darling still emerges as the clear winner – 53% of those who watched the debate thought Darling won, with 28% selecting Salmond as the winner
Full tables can be found here.
Referendum voting intention results
(Changes since the 3rd August Mail on Sunday poll are shown in parentheses)
Yes: 37% (-3)
No: 50% (+4)
Undecided: 13% (-1)
Excluding Undecided
Yes: 43% (-4)
No: 57% (+4)
The charts below show the results for all Survation independence referendum voting intention questions since February.
Darling-Salmond debate / Political leaders
The Scottish public were clearly not impressed with Salmond in the debate: the adjectives most used to describe his performance were 'Weak' (18%), 'Uninformed' (13%), and 'Dishonest' (11%).
By contrast, the words most used to describe Darling's performance were: 'Knowledgeable' (21%), 'Strong' (16%), 'Nervous' (11%), and 'Honest' (11%)
However, nearly two-thirds of those who watched the debate said it would not affect the way they would vote.
We also looked at current levels of satisfaction with the key political leaders – 39% are satisfied with the way Salmond is doing his job as First Minister (79% of 'Yes' voters), and 33% are satisfied with how Darling is doing his job as leader of the 'Better Together' campaign (52% of 'No' voters)
The Currency Debate
One of the most contentious issues in the debate concerned what currency an independent Scotland would use – and our poll shows this an issue the Scottish public care deeply about:
45% said that the choice of currency would be 'very important' to them in the event of Scottish independence, with half wanting to continue to use the pound in a currency union with the UK, were Scotland to become independent.
There is also a clear demand (69%) for the Scottish government to draw up a 'plan B' if a currency union is not agreed to, although 40% think that the Westminster parties are bluffing when they say such a union will not happen.
---
< Back