Politics, Government & Current Affairs
New Scottish Voting Intention Poll by Survation for the Daily Record, Better Nation and Dundee University
Today, in collaboration with the Daily Record, Better Nation and Dundee University's 5 Million Questions Survation are publishing the findings from our latest monthly Scottish attitudes survey. We asked 1,006 adult residents of Scotland aged 16+ their voting intentions for the independence referendum, and elections to the Scottish, Westminster and European Parliaments.
Tables for all voting intention figures can be found here.
 Headline figures
'No' campaign leads 47% to 37%, with very little change from last month
SNP retain a strong lead in voting intention for Scottish and Westminster parliaments: 45% in Scottish parliament constituency vote (with Labour in second at 32%) and 40% in Westminster vote (with Labour in second at 34%)
Labour and SNP set to increase vote share from 2009 Euro elections, with SNP gaining a seat
Comparisons are between the March and April Scottish Attitudes Surveys unless otherwise stated. The March data tables can be found here.
Independence Referendum

 NB: All figures are rounded to the nearest whole number. The percentage change is calculated from unrounded figures (which can be viewed in the data tables), and then rounded to the nearest whole number. For example, the change in the No vote is 0.4%, which is reported here as 'no change' (NC) – based on unrounded figures of 47.6% (March) and 47.2% (April)
Voting Intention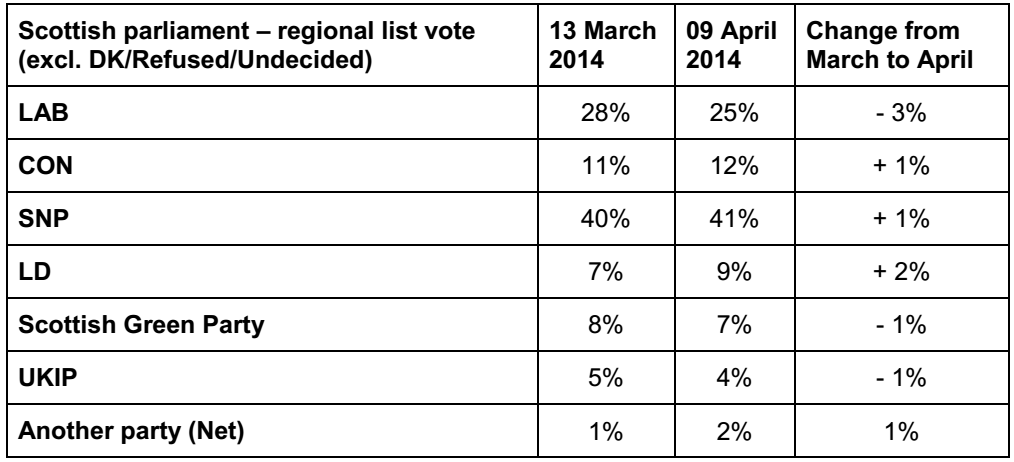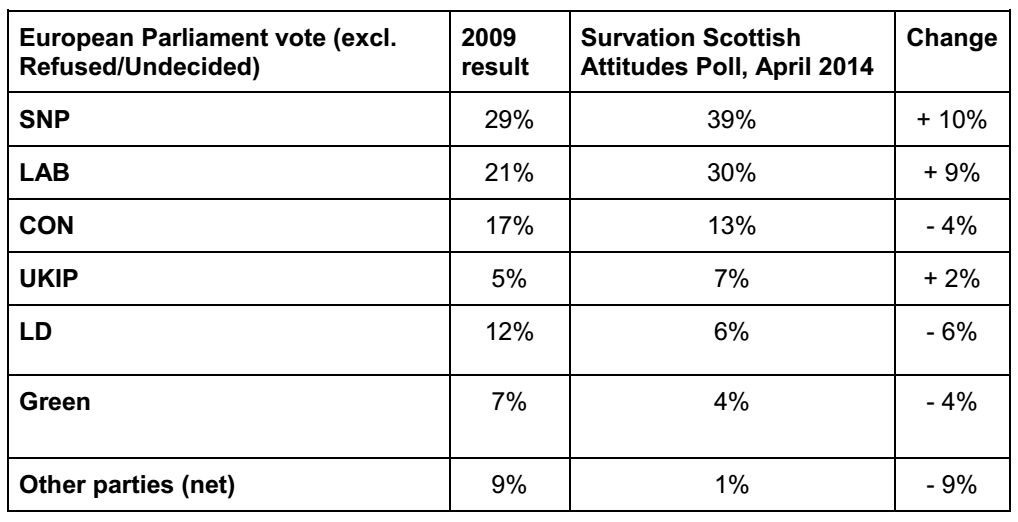 2009 results are for the Scotland region only.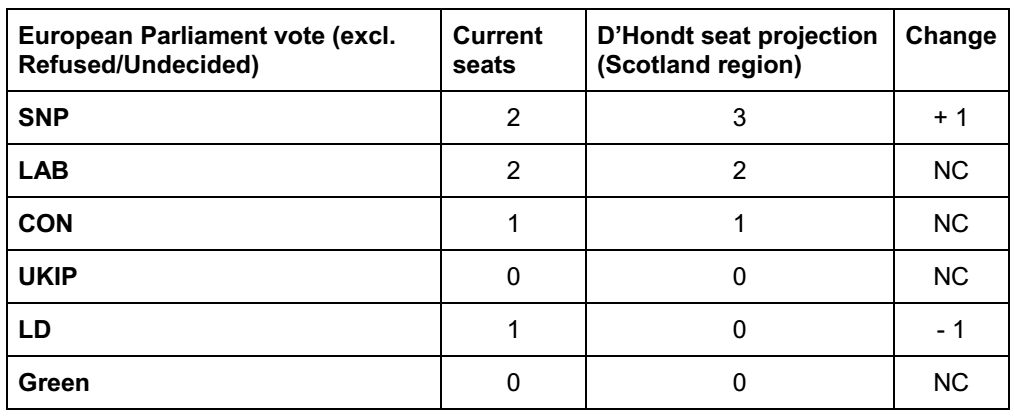 This poll was the second of Survation's monthly series on Scottish issues, which will be conducted at the start of every month until the independence referendum. If you want to ask a question in this series, please get in touch with our Director of Research, Patrick Briône on 0203 142 7643 or patrick.brione@survation.com
Survation is a member of the British Polling Council and abides by its rules.
---
< Back