Politics, Government & Current Affairs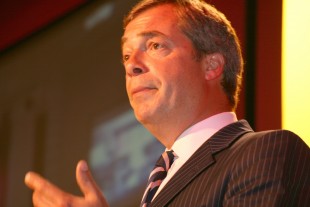 New Survation flash poll: public opinion on Newark and Farage
Survation today conducted a flash poll of 1,024 British people on behalf of the Huffington Post UK, following Nigel Farage's decision to not stand as a candidate in the upcoming Newark by-election.
We asked if people agreed or disagreed with the following statements:
"Nigel Farage chose not to stand in Newark primarily because he is scared of losing"
Agree – 32%
Disagree – 30%
Don't know – 38%
"I would vote for Nigel Farage if he was standing in my constituency"
Agree – 21%
Disagree – 49%
Don't know – 30%
35% of 2010 Conservative voters said they would vote for Farage if he stood in their constituency, compared to 15% of Labour voters, and 17% of Lib Dem voters
The Huffington Post article can be found here.
Tables are available here.
---
< Back