Politics, Government & Current Affairs
Newark by-election Poll – Survation / The Sun
Survation for The Sun have conducted the first poll in Newark constituency ahead of next week's by-election (Thursday). Full tables are available here.
Headline voting intention (with change since 2010):
CON 36% (-18) UKIP 28% (+ 24), LAB 27% (+ 4) LD 5% (-15) Others 5% (+5)
10% of people who voted UKIP in the European elections last week told Survation they would vote Conservative in next week's by-election, with 72% of these voters indicating they'll stick with UKIP.
One quarter of those who voted Conservative in 2010 in Newark are planning to vote UKIP in next week's by-election. 44% of Conservative 2010 voters told Survation they were 'considering' voting UKIP next week
Of those who did not vote in 2010, almost a third (31%) are planning to vote UKIP, while 18% are planning to vote Conservative.
Where is the UKIP Vote Coming From – Including "Did Not Votes"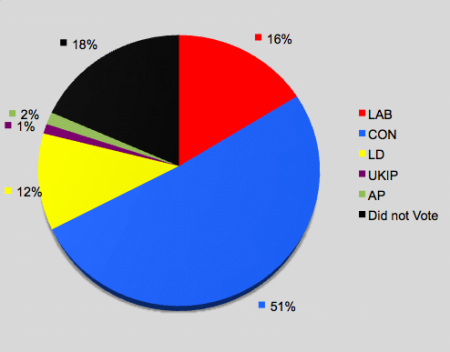 Damian Lyons Lowe, Chief Executive of Survation, who conducted the poll said:
"With just one week to go to polling day in the Newark by-election these results show that (although our data indicates UKIP topped the European Parliament poll in the Newark constituency) Nigel Farage's party need to make significant progress in the final week of campaigning to topple the Conservatives in what would under any normal conditions be a very safe Conservative seat."
What would this translate to as a majority?
With turnout around 40% (similar to recent by-elections) (A total turnout of 28,700), this would mean a Conservative majority of about 2,300, down from 16,152 at the last general election.
Survation interviewed 606 adults by telephone on 27th-28th May. Full tables are available here. A note on our methodology from Director of Research Patrick Briône is available here.
---
< Back