Politics, Government & Current Affairs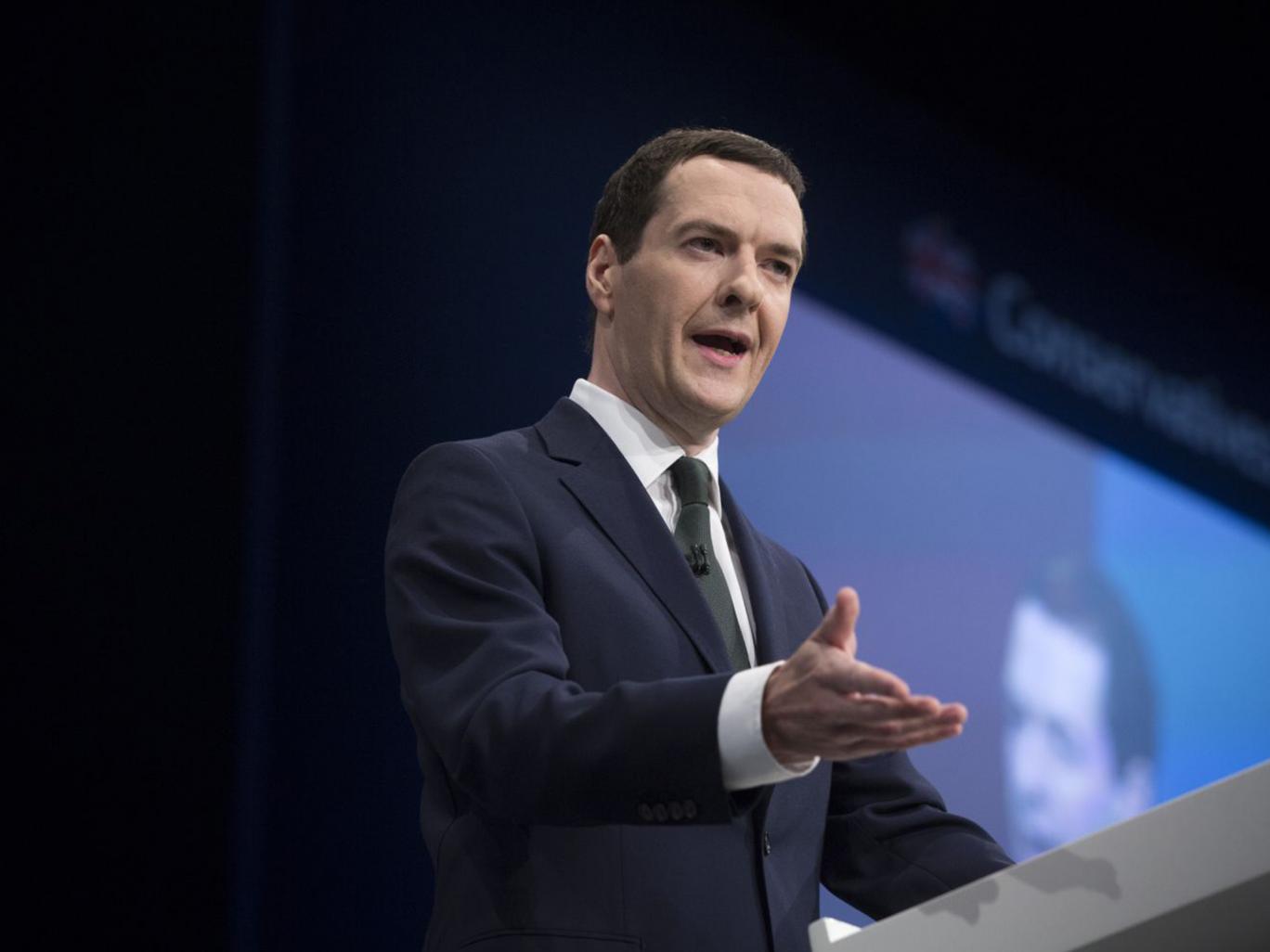 Osborne Should Choose Between Being an MP or Being Evening Standard Editor Say Two-Thirds of Tatton Constituents – Survation for 38 Degrees
New polling by Survation of residents in Tatton shows that two-thirds agree that George Osborne should choose between editing a daily newspaper and remaining as an MP, just two-weeks after the former Chancellor accepted a job as editor of the London Evening Standard.
Only 18% of respondents disagreed that Osborne should choose between the two roles, with the remaining 16% giving no opinion. Osborne has said he intends to remain an MP.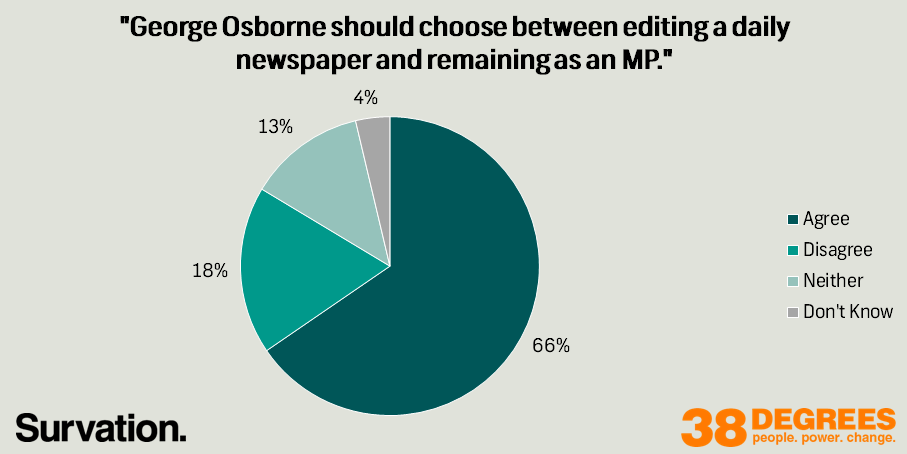 The constituency telephone poll, of 507 Tatton residents on behalf of 38 Degrees, also showed that while 54% of constituents said that Osborne's second job would not affect their vote, nearly two-in-five said that it makes them less likely to vote for him, including 38% of 2015 Conservative voters.
Elsewhere in the poll:
Just over a quarter (26%) of his constituents told Survation that Osborne was right to accept the job as editor of the London Evening Standard, compared to almost two-thirds (62%) that said he was wrong. The remaining 12% didn't know.
A majority of his constituents (58%) said that being editor of the London Evening Standard will have a negative effect on his ability to represent them as the MP for Tatton. More than a third (36%) said that it would either have a positive effect or no effect, while 6% didn't know.
While 58% of constituents expressed an intention to vote Conservative at the next election, 37% of those said that Osborne was wrong to accept the Evening Standard editorship.
Full tables are available here.
Survation interviewed 507 adults aged 18+ in the Tatton constituency via telephone on the 22nd March 2017. Data were weighted by age, sex, region and the 2015 General Election result. A systematic random sample of telephone numbers (landline and mobile) in postcodes corresponding to the constituency, balanced by age, sex and ward-level targets, were called. Survation is a member of the British Polling Council and abides by its rules.
---
< Back