Charities & Campaign Groups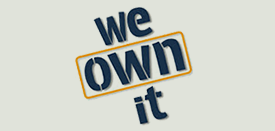 Outsourcing Public Services – Survation for We Own It
On 23 February 2015, Survation interviewed 1,046 GB adults about private sector involvement in public services in the UK.
We found that:
Half of the public (50%) believe that more public services should be run in-house by the public sector while less than a quarter (22%) think more public services should be outsourced to the private sector.
Over two thirds of respondents (68%) believe that the public should have a legal right to be consulted and given access to information on the outsourcing of public services compared to 13% who think they should not.
Over half of all respondents (58%) agree with the view of Labour MP Jon Cruddas that there should be "no more outsourcing" of public services "to those parts of the private sector that are driven purely by corporate profit rather than a social purpose" compared to 10% who disagree.
Respondents were almost four times as likely to favour at least some rail franchises being brought into the public sector than continuing with private ownership.
We Own It's press release on this research can be found here.
Full data tables for this poll are available here. Survation is a member of the British Polling Council and abides by its rules.
---
< Back