Charities & Campaign Groups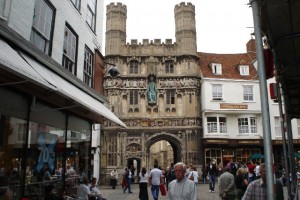 Poll for People United highlights a varied snapshot of 14 English towns and cities
Ahead of People United's bus tour across England between 22 June and 5 July, Survation have polled citizens across 14 of the towns and cities due to be visited, indicating the most important areas of concern and pride when people reflect on themselves and their area.
Throughout the survey, people tended to be most proud of the green spaces and natural beauty on offer in their local area; this was most pronounced in coastal areas, where seafronts and beaches were a particular source of local pride. Following this, people were most proud of their fellow residents, whom they tended to describe as friendly, kind and generous, though with considerable variation between places.
Desire for change in local areas most frequently encompassed better roads and efforts to reduce congestion, mentioned by 13% of respondents, followed by greater efforts to tackle crime and anti-social behaviour (11%). There was a lot of variety in response to this question between different areas, with each having their own very local issues of concern.
With regard to issues affecting people and their families, economic issues were top of the agenda, suggesting as the slow growth of the UK economy is still painfully felt at the local level. The primary concern cited was money and financial troubles (23%), followed closely by concerns over unemployment and job security (17%).
Of the 14 towns and cities surveyed, the unhappiest places appeared to be Stoke-on-Trent and Middlesbrough, with 25% and 19% of people respectively indicating that they disliked their city or could find nothing positive to say about it. This general dissatisfaction translates to a number of specific local issues of concern. Economic issues are a strong factor in both cities, with 14% of respondents in Stoke and 16% in Middlesbrough wanting more action on jobs and employment. In Stoke, another 16% of people wanted more promotion of the local economy, while crime and anti-social behaviour is a particular concern in Middlesbrough, cited by 25% of people.
By contrast, Leeds and Norwich appear to be some of the happiest cities polled, with only 1% and 2% of people finding nothing positive to say about their area. In Leeds, this local pride relates to a number of different aspects of the city, including the vibrant culture, parks and green spaces, the friendliness and diversity of the community, and shopping and the town centre. In Norwich, on the other hand, a clear draw is the general appreciation of its calm, peace and quiet, cited by 25% of respondents – a much higher percentage than in any other city.

Leicester also emerges as one of the happiest cities, with 28% of respondents reporting that their families are happy and have no particular problems at present. This could be due in part to its great community spirit: 43% of people report themselves to be proud of the friendliness, tolerance and diversity of the city.
Full data tables and methodology details can be found here.
– Report by Jennifer Bottomley and Felix Shaw
---
< Back