Charities & Campaign Groups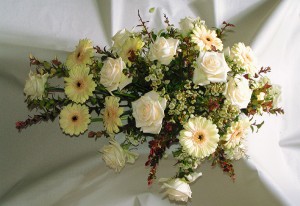 New Polling by Survation for the Change Bereavement Leave Campaign shows a public supportive of action
New polling from Survation reveals that 71% of voters think there should be a national guaranteed minimum entitlement to bereavement leave for close family members. 63% also think it's unfair that bereavement leave is unpaid. Full data tables for the results of this poll can be viewed here.
This comes in the same week that Lucy Herd, who tragically lost her toddler son in 2010, has brought to Parliament's attention the fact that grieving parents are only entitled to three days unpaid statutory leave if their child dies.
At Prime Minister's Questions, on 20 November 2013, David Cameron was asked by Tom Harris MP if he would consider amending the Employment Rights Act 1996 to "give British parents the legal right and time to grieve."   The Prime Minister replied that this was an "important issue" and he was "happy to look at that, having suffered the experience myself".
Lack of Public Knowledge of Current Entitlement
The poll, commissioned by the Change Bereavement Leave campaign, also reveals a general lack of knowledge on the issue amongst the general public. Only 15% of voters correctly understand the current entitlement to bereavement leave.
Damian Lyons Lowe, Chief Executive of Survation said: "Our polling shows that only 15% of the public are aware of the current lack of any guaranteed period of bereavement leave, whilst double that, 31%, wrongly believe there to be at least four days of statutory bereavement leave."
The poll reveals that there is strong support across the supporters of all political parties for statutory right to bereavement leave.  62% of Conservatives, 64% of UKIP supporters, 72% of Liberal Democrats and 76% of Labour voters all back a guaranteed minimum entitlement to bereavement leave for a close family member.
Damian Lyons Lowe said: "Support for introducing paid, guaranteed minimum bereavement leave is widespread and non-partisan. A clear majority of voters from all four main parties favour both introducing a guaranteed minimum period and believe that lack of pay during bereavement leave is unfair. There is no doubt that reform in this area would be strongly welcomed by the general public."
Full data tables for the results of this poll can be viewed here.
Poll based on a sample of 1,508 British adults, conducted from 27th – 29th September 2013. Data was weighted to the profile of all British adults, by age, sex, region, household income and 2010 vote. Survation is a member of the British Polling Council and abides by its rules.
---
< Back