Blog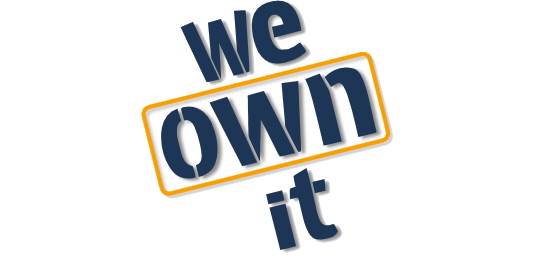 Public Attitudes towards Privatisation of State-Owned Assets – Survation for We Own It
In the recent Autumn statement, George Osborne announced a broad plan to sell-off state-owned assets to raise tens of billions of pounds to tackle the UK's national debt position.
Among state-owned assets, such as land valued at £4.5bn and raising previous targets for the sale of bank loans and shares by £13bn to nearly £40bn, the Treasury confirmed plans to privatise:
The student loan book – loans generated between 1998 and 2012 by the Student Loans Company.
Land Registry, the group that registers the titles to most of the land in England and Wales
The Green Investment Bank – set up by the former coalition government to invest in environmentally friendly infrastructure projects.
National Air Traffic Services (NATS) – the UK's main provider of air traffic control.
Critics have characterised such asset sales as selling off the "family silver". The plans however – part of George Osborne's broader package of asset sales – are considered by the Chancellor to be helpful with the reduction of the national debt. The Chancellor also argues that privatisation would bring these specific entities better private sector management and in the case of the Green Investment bank – increased investment.
On behalf of We Own It Survation polled public attitudes towards the plans to look to privatise these full or part state owned assets.
Those polled were given brief descriptions of the nature of the state asset, the rationale behind each planned asset privatisation, alongside a potential counter argument and asked whether or not they supported privatisation or not in each case.
The headline results are as follows:

Here are the results broken down by voting intention: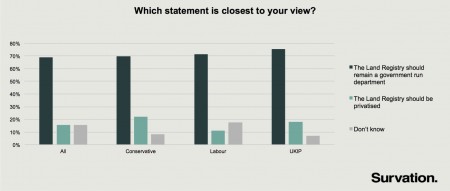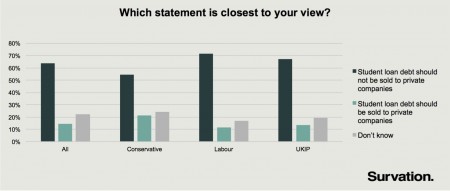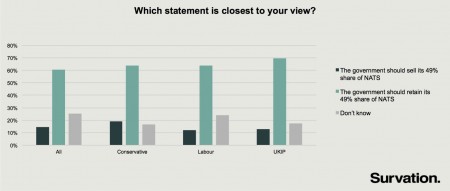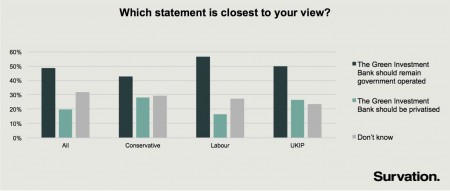 The full data tables including questions asked and the answers given, broken down by voting intention, age and sex can be viewed here.
Survation interviewed 1,037 UK adults aged 18+ online on behalf of We Own It between 2nd – 8th December 2015.
To find out more about Survation's services, and how you can conduct telephone, face to face, focus group or online poll for your research needs, please visit our services page.
---
< Back