Charities & Campaign Groups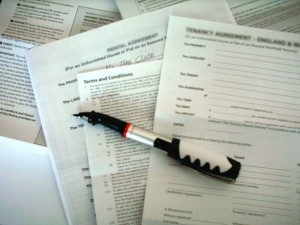 Managing the Public Sector: Majority agree companies found to defraud should have contracts taken away
Yesterday, Justice Secretary Chris Grayling revealed Serco and G4S, would not currently be excluded from the bidding process for contracts, such as the large probation services contract, whilst investigations against both companies relating to prisoner tagging contracts are ongoing.
Grayling, has asked the Serious Fraud Office to investigate G4s and subjected Serco to a forensic audit after it emerged they had been billing the MoJ for tracking the movements of offenders who had gone abroad, been returned to jail, or even died.
Mr Grayling has stated "It would be an outrage if a single penny of [MoJ] contracts was awarded to either company before both have been given a clean bill of health. The British public would be rightly seething and confidence in our justice system would be dangerously undermined."
Survation, on behalf of the campaign group We Own It, polled a representative group of 1006 UK adults showing that a clear majority of the British public are in favour of harsh penalties for G4S and Serco if they are found to be guilty of defrauding the taxpayer.
85% told us companies found to have defrauded should have contracts to run prisoner tagging services taken away from them, and a majority (58%) told us the government should remove all the company's public service contracts, and ban companies from bidding for public service contracts in the future.
See the infographic below, the applicable questions can be found here and all questions asked of the public in this poll can be found here: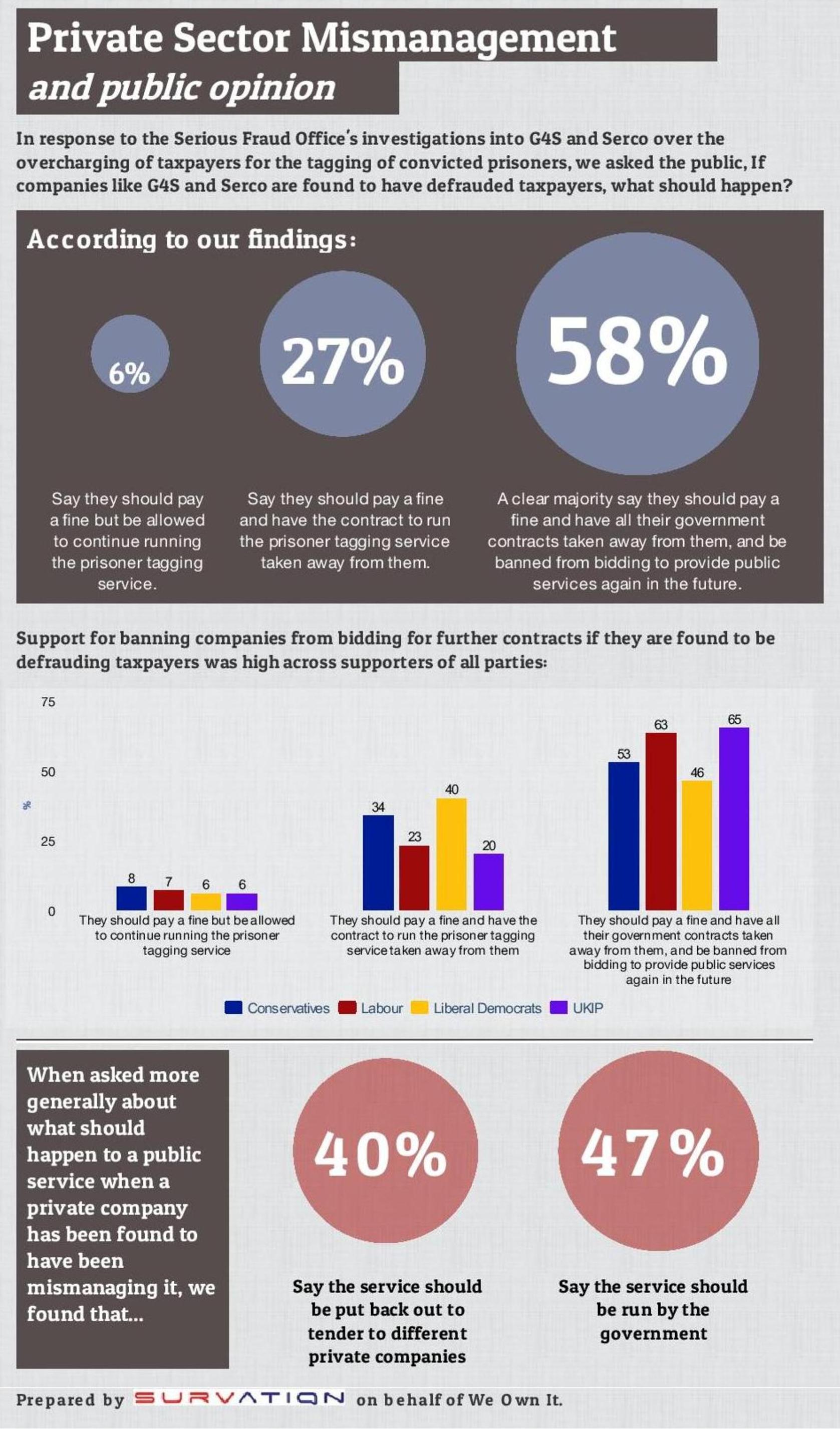 Survation polled 1,006 adults between the 11th – 12th July
---
< Back