Charities & Campaign Groups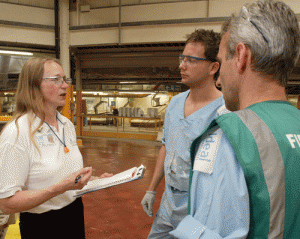 Public Support Employee Representatives on Boards
Survation's poll for the Unions21 Fair Work Commission has highlighted widespread public support for legally guaranteed employee board representatives. The poll revealed that 76% of UK employees and 89% of trade union members are in favour of workforce representatives sitting on company boards of directors, with only 6% of respondents opposed to the idea.
Those employees who voted Labour in 2010 were the most favourably disposed, with 85% in support, followed by Liberal Democrat voters with 81% and Conservative voters with 70%.
The most popular proportion was 10-20% of board seats, with over half of all respondents (53%) saying they would support 10% or 20% of seats on company boards being reserved by law for workforce representatives.
Only 7% of employees were opposed to legally reserving any seats for workforce representatives.
This news comes after a period of considerable political interest in improving corporate governance and making companies more accountable to their various stakeholders.
All three party leaders have spoken in the last 18 months about the need to move towards more 'responsible capitalism' and a 'John Lewis Economy', and both Ed Miliband and Nick Clegg have expressed support for the idea of workers sitting on remuneration committees, but as of yet there has been little in the way of concrete action in this area.
Unions21 Chair Sue Ferns said:
"This polling data confirms there is a strong appetite to do business differently. It adds weight to the initial findings of the Workplace Employment Relations Survey showing an association between involvement in decision-making and commitment to the organisation. Everyone would benefit from a change in approach, as is already evident from good practice elsewhere in Europe."
Speaking about the results at a meeting of the Compass Progressive Alliance at TUC Congress House this morning, Unions21 Director Dan Whittle said:
"At the CBI conference in November Sir Roger Carr said big business had forgotten to fair. Consensus has broken out across age groups, genders and political persuasions that to help repair the damage we need more boardroom accountability. Alongside union collective bargain, new ways to promote employee voice need to be considered – with worker reps on boards a tried, tested and popular example."
Survation Chief Executive, Damian Lyons Lowe, commented on the findings saying "with over three quarters of the UK's workforce supporting the idea of employee board representatives, including a clear majority of the voters for all three main parties, this appears to be an idea whose time has come. There has been lots of talking about possible ways to improve corporate accountability over the last few years, and there is clearly now an appetite among the general public to see words translated into action."
Survation polled 1,004 workers in full and part time employment between 1st – 4th February 2013. Full data tables available here.
---
< Back