Blog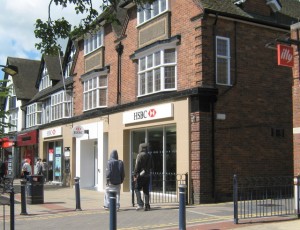 Rage Against The Machines? British Public Still Value The Personal Touch for High Street Banking – Research by Survation and UNITE the Union
Research conducted by Survation suggests that a move towards further High Street banking automation would not be widely welcomed by the public.
In November last year, Barclays announced that it is to cut 1,700 jobs from across its branch network, saying fewer staff are needed. Barclays and others are investigating how technology can be "better integrated" which may signal the end of the staff branch counter format.  Do the public support a move towards further banking automation?
When offered the choice, 62% of respondents would prefer to see more staff rather than more machines in their local bank branch.  Most people (72%) need staff to assist with their banking at least sometimes, with only 24% saying "rarely" and 4% "never". 30% of respondents said they wanted staff assistance "often" or "always".
Many Lloyds and TSB customers were left unable to use debit cards and cashpoints yesterday due to a computer glitch. Our survey released today shows that machine problems are quite common – with 72% of the public experiencing machines being out of order.
A significant 9% of respondents reported having experienced fraud due to tampering with machines – the equivalent of 4.5 million UK adults.
Poll based on a sample of 1,005 British adults. Data was weighted to the profile of all British adults, by age, sex, region, household income and 2010 vote. Survation is a member of the British Polling Council and abides by its rules. For full data tables click here.
By Katy Owen, Research Manager
---
< Back