Blog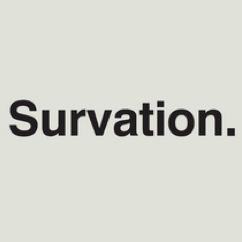 We are hiring – Research Project Manager
Job Title: Research Project Manager
Working For: Survation Ltd
Location: London
Salary: Dependent on experience
Job Details
Survation are recruiting for a Research Project Manager to add to our team. The ideal candidate will have previous experience working within a busy market research agency in quant or qual or be a generalist, but with the ability to hit the ground running.
Survation are a leading market research company with a broad range of clients and services. We are well known for our political work, however the majority of our client work consists of commercial, academic and social research.
Details
This is a permanent role, however we will also consider applications from those preferring contract work. Hours are 9-5pm as standard. Evening and weekend work is sometimes involved with appropriate TOIL or compensation. The run-up to UK General Elections is always a particularly busy time, but thanks to the Fixed-Term Parliaments Act of the 2010 coalition, these events are well spaced out and easy to plan for. 
Duties and Responsibilities
Exact duties and responsibilities would be dependent on the successful candidate's skills and interests as well as our needs but would include a wide variety of tasks, such as the following:
 –  Reporting to the Senior Project Manager
 –  Tracking projects from inception to fieldwork to delivery
 –  Liaising with clients
 –  Writing reports
 –  Writing survey questions
 –  Analysing data
 –  Attending meetings
 –  Data input
 –  Background research
 –  Ad-hoc administrative tasks
Skills and Attributes required
 –   Experience of working in a commercial research environment or similar.
 –   Research and/or analytical skills
 –   Writing skills
 –   The ability to work under pressure, prioritise among multiple tasks, and use own initiative
 –   A flexible, can-do attitude
 –   Willingness to undertake tedious tasks as well as interesting ones
 –   Interpersonal skills – ability to work within a  team and communicate well with clients and suppliers
 –  Understanding of and an interest in politics, social issues and current affairs useful, but not essential.
Interview/Start Dates
Start date would be ASAP.
We are able to interview applicants for immediate start, and may close the position early if a suitable applicant is found.
Application Details
Please send a CV and a cover letter to careers@survation.com. Please state briefly why you believe you could help us with our current offer or expand the type of work we do.
There are no specific educational requirements or barriers for this role and we welcome applications from post-graduates, non-graduates, those with A-Levels, O'levels or no-levels of any kind. Evidence of achievement through work is as welcome of that gained through study.
Survation is committed to equal opportunities and works hard as an organisation to ensure that the treatment of all employees and our recruitment process complies with the company's equal opportunities policy. This policy states that no individual who is applying to work with Survation or who is working as a temporary or permanent employee will be discriminated against on the basis of their gender, age, colour, race, nationality, ethnic origin, sexual orientation, religion or on the basis of any disability.
---
< Back